$39.95
AUD
Category: Art
Adrian Feint (1894-1971) was a painter, printmaker, bookplate designer, illustrator, commercial artist and gallery director. In his home city of Sydney, and elsewhere in Australia, he was known as 'a man of unerring taste and colour sense'. Adrian Feint: Cornucopia showcases the range of works of this u njustly neglected artist, focusing especially on his stunning flower paintings and landscapes. ...Show more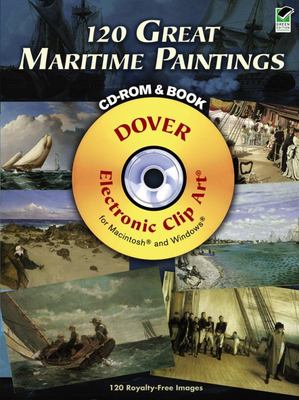 $34.95
AUD
Category: Art | Series: Dover Electronic Clip Art Ser.
From tranquil vignettes of oyster harvesting to tumultuous scenes from historic naval battles, this collection boasts an outstanding variety of easy-to-use reproductions. Featured paintings include Winslow Homer's Breezing Up, 1876, and Claude Monet's The Cliff at Etretat, in addition to works by Mane t, Cassatt, Hassam, and many others. ...Show more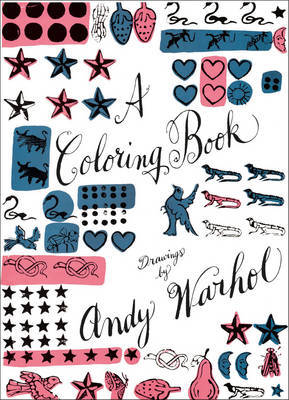 $27.99
AUD
Category: Art
It was 1953 when, not long after arriving in New York City, a young artist named Andy Warhol had begun to make his way in the world of commercial illustration. As Arthur Edelman, his former employer, relates in his introductory note, in a hallway of the Empire State Building stood a young man with Jacks on Pollock shoes, a rumpled black suit, a portfolio, and a shock of white hair. Over several years, the Edelmans and Warhol worked closely together. Their relationship culminated in a coloring book that could have only come from the mind of Warhol, created especially for clients children for Christmas in 1961, and somewhat of a cause celebre when it was published in 1990. Now back in print, "A Coloring Book: Drawings by Andy Warhol" will amuse and charm a new audience with its delightfully carefree animal drawings, revealing the whimsical side to his creativity. ...Show more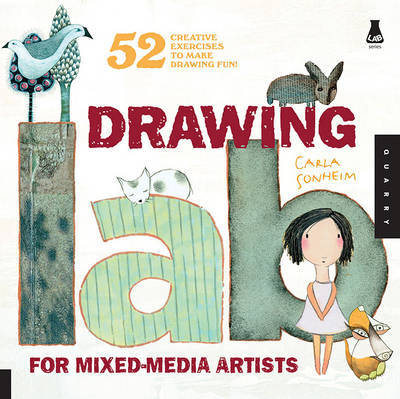 $27.99
AUD
Category: Art
Carla Sonheim is an artist and creativity workshop instructor known for her fun and innovative projects and techniques designed to help adult students recover a more child-like, playful approach to creating. Her innovative ideas are now collected and elaborated on in this unique volume. Carla offers a y ear's worth of assignments, projects, ideas, and techniques that will introduce more creativity and nonsense into your art and life. Drawing Lab offers readers a fun way to learn and gain expertise in drawing through experimentation and play. There is no right or wrong result, yet, the readers gain skills and confidence allowing them to take their work to a new level.About the author:Carla Sonheim is a painter, illustrator, and popular workshop instructor at art retreats such as Artfest, Art & Soul. She has been called a gifted facilitator" and loves to help adult students recover a more child-like play approach to creating. Carla's "Girls" paintings are in showcased in numerous galleries nationwide, as well as in private and corporate collections around the world. www.carlasonheim.etsy.com; www.carlasonheim.wordpress.com ...Show more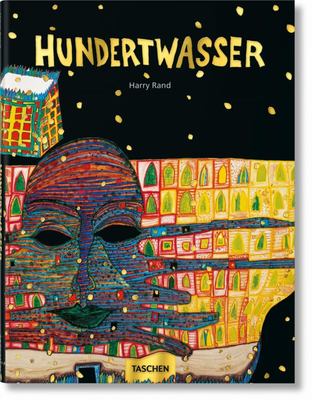 $49.99
AUD
Category: Art
Spiraling Ideas Friedensreich hundertwasser, hero of fluid forms and ecology Friedrich Stowasser, born in Vienna in 1928, called himself Friedensreich Hundertwasser Regentag Dunkelbunt. True to the variety of his names, his practice spanned innumerable forms--from painting and designing buildings to cre ating stamps and coins--and his titles were many: environmental activist, philosopher, individualist, architect, ecologist, and visual artist. He was, in his own words, "one who awakens identities." Across his work, Hundertwasser embraced the biomorphic, the irregular, and the irrational. Drawing inspiration from masters as varied as Gaud and Gustav Klimt, his categorical rejection of the "godless and immoral" straight line, as well as his boycott of "monotonous architecture," infused his bold, colorful works with a vitality that set him aside from most. Born of this fervent activism and unique universe was his own belief system, called "transautomatism," which privileged the viewer's experience above all. Whether he was planting trees in urban settings or proclaiming the "right to a window," Hundertwasser's visions of a harmonious future between humans and nature continue to resonate with increasing urgency.Once out of print, this re-edition of a TASCHEN classic works in close collaboration with the Hundertwasser Foundation to present the Viennese master's oeuvre in all its different facets. Because his work is, by nature, virtually inseparable from his biography, private life, and political actions, a vivid portrait of Hundertwasser takes shape through his own lens. Excerpts from conversations between the author and the artist add immediacy and authenticity to this intimate monograph. ...Show more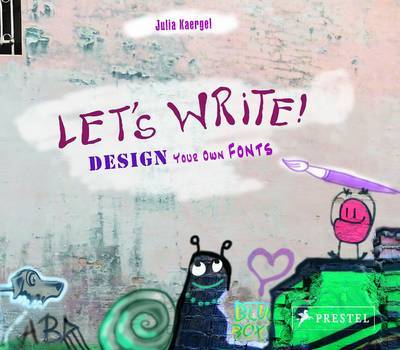 $22.99
AUD
Category: Art
Whether you love the feel of pen on paper or are attached to your keyboard, this unique book will open you up to the fascinating world of letters. No skill is required, just an imagination and a willingness to scribble, draw, colour and play. In quirky, uniquely designed spreads, Julia Kaergel demonstra tes how entire alphabets can be created with the simplest of tools: pencils, pen and ink, paintbrush, markers, quill, sticks and even junk. Her encouraging step-by-step instructions are accompanied by examples of her own creative expressions that are sure to inspire all doodlers. In addition, she offers great ideas for ways you can incorporate your typeface creations into invitations, posters, t-shirts and even cake decoration! Whether you're a budding graphic artist or obsessed with fonts, this book serves up endless ideas to let your imagination run wild. ...Show more
$39.99
AUD
Category: Art
This is 99% Invisible - A beautifully designed guidebook to the unnoticed yet essential elements of our cities, from the creators of the wildly popular 99% Invisible podcast Have you ever wondered what those bright, squiggly graffiti marks on the sidewalk mean? Or stopped to ponder who gets to name the streets we walk along? Or what the story is behind those dancing inflatable figures in car dealerships? 99% Invisible is a big-ideas podcast about small-seeming things, revealing stories baked into the buildings we inhabit, the streets we drive, and the sidewalks we traverse. The show celebrates design and architecture in all of its functional glory and accidental absurdity, with intriguing tales of both designers and the people impacted by their designs. Now, in The 99% Invisible City: A Field Guide to Hidden World of Everyday Design, host Roman Mars and coauthor Kurt Kohlstedt zoom in on the various elements that make our cities work, exploring the origins and other fascinating stories behind everything from power grids and fire escapes to drinking fountains and street signs. With deeply researched entries and beautiful line drawings throughout, The 99% Invisible City will captivate devoted fans of the show and anyone curious about design, urban environments, and the unsung marvels of the world around them. You are about to see stories everywhere, you beautiful nerd. Now get out there. 'If you've ever wondered why our world is the way it is, this show has your answers' The Hustle '99% Invisible...is completely wonderful and entertaining and beautifully produced...' Ira Glass, This American Life 'The hugely inventive 99% Invisible treats the design of everyday things like a forensic science.' WIRED ...Show more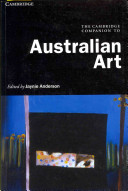 $65.95
AUD
Category: Art | Series: Cambridge Companions to the History of Art
From rock art to Australian modernism, from bark paintings to the Heidelberg School, The Cambridge Companion to Australian Art provides a wide-ranging overview of the movements, themes and media found in Australian art. This Companion features essays that explore the influence of different cultures on A ustralian art, written by some of the leading scholars and professionals working in the field. Generously illustrated with over 200 colour images, from more than 40 collections and sites throughout Australia, this Companion provides a comprehensive exploration of the artistic identity of past and present Australia. ...Show more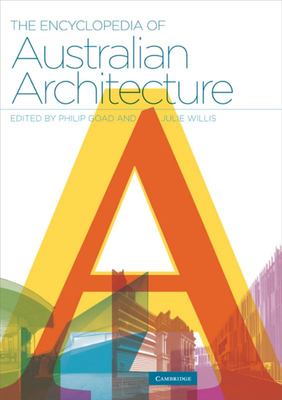 $162.95
AUD
Category: Art
Behind the iconic images of Australian homesteads, beach houses and the billowing sails of the Sydney Opera House lies a rich and enthralling history of how Australians have responded to natural and urban environments, and in turn shaped Australian culture and society. The Encyclopedia of Australian Arc hitecture is the first major work of reference to be published on Australian architecture. This magnificent book documents and analyses Australian architecture and architects from indigenous beginnings to colonial, modern and contemporary eras. With over 1000 entries from 200 contributors, and 500 photographs and drawings, The Encyclopedia of Australian Architecture provides an unparalleled compendium of architectural knowledge. It is essential reading for all who care about the built environment. ...Show more
$32.99
AUD
Category: Art | Reading Level: very good
The best-loved building in Australia nearly didn't get off the drawing board. When it did, the lives of everyone involved in its construction were utterly changed: some for the better, many for the worse. Helen Pitt tells the stories of the people behind the magnificent white sails of the Sydney Opera H ouse. From the famous conductor and state premier who conceived the project; to the two architects whose lives were so tragically intertwined; to the workers and engineers; to the people of Sydney, who were alternately beguiled and horrified as the drama unfolded over two decades. With access to diaries, letters, and classified records, as well as her own interviews with people involved in the project, Helen Pitt reveals the intimate back story of the building that turned Sydney into an international city. It is a tale worthy of Shakespeare himself. 'A drama-filled page turner' - Ita Buttrose AO OBE'Helen Pitt tells us so much about the building of the Sydney Opera House we've never heard before' - Bob Carr, former Premier of NSW'Australia in the seventies-mullets, platform shoes and, miraculously, the Opera House. At least we got one of them right. A great read.' - Amanda Keller, WSFM breakfast presenter ...Show more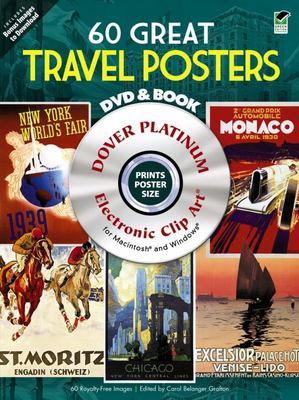 $36.95
AUD
Category: Art | Series: Dover Electronic Clip Art Ser.
* PRINT! the images at poster size * CREATE! art, crafts, and web projects * PLAY! slideshow on a DVD player Vintage posters from the Golden Age of Travel conjure up glamour, adventure-and artistic inspiration. Sixty royalty-free images showcase the Grand Prix in Monaco, the Cote d'Azur Pullman Express, the New York World's Fair of 1939, and other exciting locales and events. Use the clip art images to add beauty to just about any do-it-yourself project: greeting cards, invitations, T-shirts, mugs, blog banners, and so much more. Print out the paintings on a wide-bed printer or at your local print shop, and you have an instant poster. Plus, you can play a stunning slideshow of vintage posters on your TV or computer. The images on the enclosed DVD are saved in high-quality JPEG format in three different sizes: 300-dpi high-resolution files with a 15"" short dimension, 300-dpi high-resolution files with an 8"" short dimension, and 72-dpi Internet-ready files with an 8"" short dimension. ...Show more