$29.99
AUD
Category: Business
Get the money basics right and get back on your feet after financial disaster. Australia hasn't had a recession in 30 years - so how can you recover from it? The COVID-19 pandemic has thrown the global economy into chaos and stock market on a wild rollercoaster ride. But what about your finances? Wheth er you've lost on shares, your property or your job, this is a frightening time for everyone. Getting the money stuff right has never been more important.Money Basics for Tough Times is about having a plan to recover from financial disaster. Packed with tips and strategies on money management, from negotiating with your landlord to buying groceries on a shoestring budget to investing in crashing markets to starting a side hustle for extra income, pioneering consumer finance journalist David Koch offers Australians hope in an unprecedented era by taking things back to basics.This is a clear, comforting, concise guide for how individuals and families, despite economic hardship and uncertainty, can turn their fortunes around. ...Show more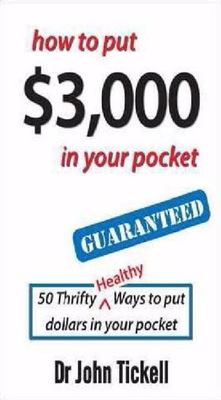 $7.95
AUD
Category: Business | Series: Wilkinson Publishing Ser.
As Dr John Tickell explains, "Times are tough. Food and fuel prices are skyrocketing worldwide. Technology has overtaken us. It was supposed to make our lives easier. It hasn't." "And yet we, as consumers, have never had so much choice. The funny thing about all this is the fact we are spending more &am p; more money on unnecessary things and wasting more & more of the world's most precious resources." "In short - WE ARE PEEING MONEY DOWN THE DUNNY." In `How to Put $3000 in Your Pocket Guaranteed' Dr John Tickell shows how easy it is to put $3000 in your pocket. By implementing some of the suggestions Dr John makes in `How to Put $3000 in Your Pocket Guaranteed' you will not only save money but you will become healthier at the same time. Written in the style for which Dr John Tickell has become world-famous `How to Put $3000 in Your Pocket Guaranteed' is sure to strike a chord with people of all ages trying to come to grips with the changing economic climate while at the same time spreading some home-truths on how to be healthier and happier. ...Show more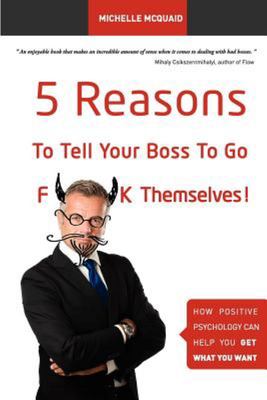 $19.99
AUD
Category: Business
Three out of every four people report that their boss is the most stressful part of their job. In fact, most of us rate spending time with the boss as worse than doing chores, or even cleaning the house! It's no wonder, when 60 per cent of workplace abuse and rudeness has been found to be top-down, with bosses subjecting us to nasty words and inconsiderate deeds which leave us feeling disrespected, emotionally damaged and de-energised. As employees, we clearly need to find a way to fight back and minimise the impact of bad bosses on our wellbeing. Author Michelle McQuaid, a world leader in positive psychology interventions in the workplace, teaches you the secrets to overcoming a bad boss and getting what you want. Using stories and case studies from people in all types of industries, facing all types of bosses, who are causing all types of misery, Michelle provides practical, scientifically proven tips to restore your power to, discover what your boss is costing you when it comes to your performance at work, your relationships, your health and your sanity. Build courage and confidence so you can disarm even the most difficult boss. Hatch a clever plant to finally get what you want. ...Show more
$29.95
AUD
Category: Business
** Reviewed and updated for the 2020-2021 financial year** This is the only money guide you'll ever need That's a bold claim, given there are already thousands of finance books on the shelves. So what makes this one different? Well, you won't be overwhelmed with a bunch of 'tips' … or a strict budget (t hat youwon't follow). You'll get a step-by-step formula: open this account, then do this; call this person, and say this; invest money here, and not there. All with a glass of wine in your hand. This book will show you how to create an entire financial plan that is so simple you can sketch it on the back of a serviette … and you'll be able to manage your money in 10 minutes a week. You'll also get the skinny on: Saving up a six-figure house deposit in 20 months Doubling your income using the 'Trapeze Strategy' Saving $78,173 on your mortgage and wiping out 7 years of payments Finding a financial advisor who won't rip you off Handing your kids (or grandkids) a $140,000 cheque on their 21st birthday Why you don't need $1 million to retire … with the 'Donald Bradman Retirement Strategy' Sound too good to be true? It's not. This book is full of stories from everyday Aussies — single people, young families, empty nesters, retirees — who have applied the simple steps in this book and achieved amazing, life-changing results. And you're next. ...Show more
$29.99
AUD
Category: Business
A REVOLUTIONARY APPROACH TO LONG TERM BUSINESS STRATEGY FROM THE BESTSELLING AUTHOR OF START WITH WHY The New York Times-bestselling author of Start With Why, Leaders Eat Last, and Together Is Better offers a bold new approach to business strategy by asking one question: are you playing the finite game or the infinite game? In The Infinite Game, Sinek applies game theory to explore how great businesses achieve long-lasting success. He finds that building long-term value and healthy, enduring growth - that playing the infinite game - is the only thing that matters to your business. ...Show more
$29.99
AUD
Category: Business
The classic playbook that will transform your approach to work From the founders of the trailblazing software company Basecamp, here is a different kind of business book - one that explores a new reality. Today, anyone can be in business. Tools that used to be out of reach are now easily accessible. Tec hnology that cost thousands is now just a few pounds or even free. Stuff that was impossible just a few years ago is now simple. That means anyone can start a business. And you can do it without working miserable 80-hour weeks or depleting your life savings. You can start it on the side while your day job provides all the cash flow you need. Forget about business plans, meetings, office space - you don't need them. With its straightforward language and easy-is-better approach, Rework is the perfect playbook for anyone who's ever dreamed of doing it on their own. Hardcore entrepreneurs, small-business owners, people stuck in day jobs who want to get out, and artists who don't want to starve anymore will all find valuable inspiration and guidance in these pages. It's time to rework work. ...Show more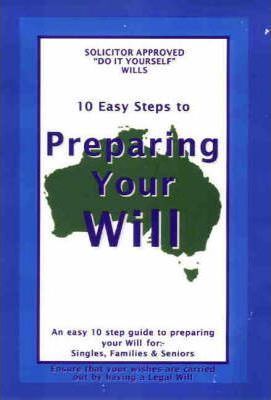 $9.95
AUD
Category: Business
A shrink-wrapped, simple, easy to understand guide designed to assist the reader to prepare their Will without expensive legal advice.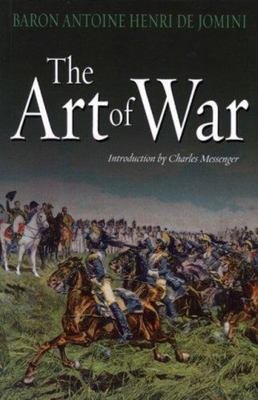 $65.00
AUD
Category: Business
His writings have influenced all modern military thinkers. Divides the art of war into five branches -- strategy, grand tactics, logistics, engineering, and tactics.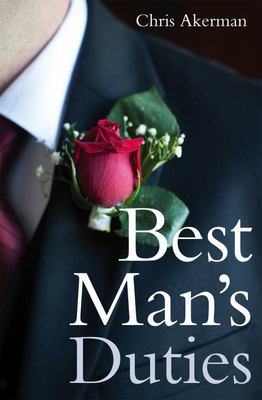 $16.99
AUD
Category: Business
Being asked to be a best man is a great honour...but there's the terrifying prospect of giving the speech. There's the stag party to organise, but where do you start? Then there are all those other duties, not to mention the general support you'll need to give the groom. Pretty soon you may be feeling a bit overwhelmed and start to wonder how you can get out of it. Well I'm afraid that's generally not an option, as in this case the groom is like Don Corleone in the Godfather: he has made you an offer you can't refuse. This book will help you rise to the challenge. Written in an informal and lively style it guides you through all your duties from comprehensively exploring the options for the stag party to ensuring you are fully prepared to deliver a great speech on the day (to help with this the book includes 10 original, entertaining and inventive sample speeches). Its detailed guidance should ensure that anyone chosen to be best man will be able to fulfil the role with confidence and in doing so really enjoy the experience. ...Show more
$24.99
AUD
Category: Business | Reading Level: good
Which is more dangerous, a gun or a swimming pool? What do schoolteachers and sumo wrestlers have in common? Why do drug dealers still live with their moms? How much do parents really matter? How did the legalization of abortion affect the rate of violent crime? These may not sound like typical question s for an economist to ask. But Steven D. Levitt is not a typical economist. He is a much-heralded scholar who studies the riddles of everyday life--from cheating and crime to sports and child-rearing--and whose conclusions turn conventional wisdom on its head. Freakonomics is a groundbreaking collaboration between Levitt and Stephen J. Dubner, an award-winning author and journalist. They usually begin with a mountain of data and a simple question. Some of these questions concern life-and-death issues; others have an admittedly freakish quality. Thus the new field of study contained in this book: Freakonomics. Through forceful storytelling and wry insight, Levitt and Dubner show that economics is, at root, the study of incentives--how people get what they want, or need, especially when other people want or need the same thing. In Freakonomics, they explore the hidden side of . . . well, everything. The inner workings of a crack gang. The truth about real-estate agents. The myths of campaign finance. The telltale marks of a cheating schoolteacher. The secrets of the Ku Klux Klan. What unites all these stories is a belief that the modern world, despite a great deal of complexity and downright deceit, is not impenetrable, is not unknowable, and--if the right questions are asked--is even more intriguing than we think. All it takes is a new way of looking. Freakonomics establishes this unconventional premise: If morality represents how we would like the world to work, then economics represents how it actually does work. It is true that readers of this book will be armed with enough riddles and stories to last a thousand cocktail parties. But Freakonomics can provide more than that. It will literally redefine the way we view the modern world. ...Show more