$16.99
AUD
Category: Child Novel | Series: The Originals | Reading Level: Teen - Grade 7-9, Age 12-14
Three brothers struggle to stay together after their parents' death, as they search for an identity among the conflicting values of their adolescent society in which they find themselves "outsiders. "
$16.99
AUD
Category: Child Novel | Series: Timmy the Ticked off Pony
Timmy is rude. He's lazy. He's ALWAYS cranky. And he's also one of the most FAMOUS ponies in all the known world! Until one day when...POO HAPPENS. Surely one little poo of excitement can't ruin Timmys life. Can it? Yes, it can. Find out how in the funniest new series by award-winning comedian and autho r Magda Szubanski! ...Show more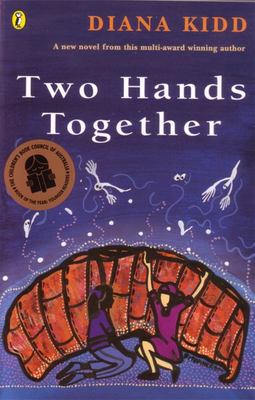 $17.99
AUD
Category: Child Novel
When the Rileys move in next door, Lily and Ella become the best of friends. Lily and her brother Jake are around all the time, playing with Ella and Danny and listening to Aunty Maisie's stories about her possum-skin rug. But Lily can't understand why he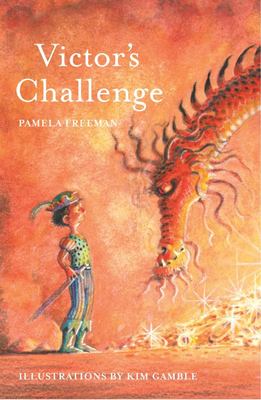 $12.95
AUD
Category: Child Novel
To marry Valerian, Prince Victor must first complete three challenges: test of bravery, endurance and cleverness. Victor isn't worries about being tested for bravery and endurance. But a test for cleverness - that's enough to make his knees wobble.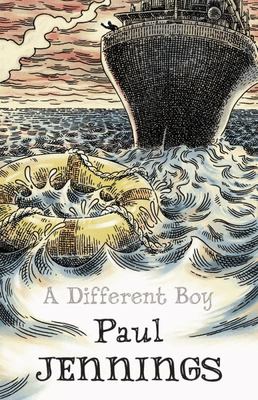 $14.99
AUD
Category: Child Novel | Series: Different
"If you've got a bad deal," Anton's father used to say, "get out of it and move on." When he finds himself in a cruel orphanage Anton does just that, and hides on an ocean liner. Fear and desperation are his only companions, and this time there is no escape. Or is there? Two other passengers have secret s of their own. When nothing is what it seems, can they help each other? Or will they sink into a sea of troubles? You'll never know. Until the last page. ...Show more
$15.99
AUD
Category: Child Novel | Series: The Bad Guys
The Bad Guys - I mean, Shadow Squad-G - have saved the world from butt-handed evil and now its time to PARTY! But Mr Snake doesn't feel like partying. Ohhh, no. He's WAY too powerful for that. Mr Snake would rather mess with things that could RIP OPEN A DOORWAY into a whole new world of horror, mayhem a nd... BLOOD-CURDLING BADNESS. Better put your party pants on ice. Its the Bad Guys Episode 11!   ...Show more
$16.99
AUD
Category: Child Novel
Timmy has really hit ROCK BOTTOM! Hes been sent to THE PITSthe darkest, scariest place under Earth! He needs to find a way out. But only one pony has EVER managed... a GREAT ESCAPE. Now Timmys planning a greatER escape! Surely its not that hard to get outta there?!
$14.99
AUD
Category: Child Novel
In The Deep End, book 15 of the Diary of a Wimpy Kid series from #1 international bestselling author Jeff Kinney, Greg Heffley and his family hit the road for a cross-country camping trip, ready for the adventure of a lifetime. But things take an unexpected turn, and they find themselves stranded at an RV park that's not exactly a summertime paradise. When the skies open up and the water starts to rise, the Heffleys wonder if they can save their vacation-or if they're already in too deep. And don't miss Rowley Jefferson's Awesome Friendly Adventure, an all-new fantasy from Greg's best friend-the follow-up to the instant #1 bestseller Diary of an Awesome Friendly Kid- Rowley Jefferson's Journal.   ...Show more
$14.99
AUD
Category: Child Novel | Reading Level: 8
An enchanting, charming story of bravery on the ice-tipped ocean, with stunning art by Anuska Allepuz on every page. Curious, pin-bright Oona Britt dreams of setting sail with her ship's captain father for a life of excitement on the wild waves. She has read stories of a magical creature - the Nardoo - who swims through the stars at night, and stows away on whaling boat the Plucky Leopard for an adventure full of myths and marvel among the ice-caps. Bestselling author Kiran Millwood Hargrave on Matilda's first book, The Boy, the Bird and the Coffin Maker: "This luminous tale of loss, love and finding family is threaded through with the power of storytelling, and a touch of magic." ...Show more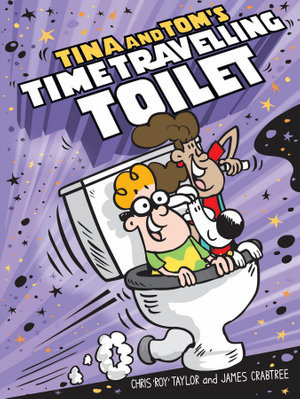 $16.99
AUD
Category: Child Novel
Join Tina, Tom and their dog as their time-travelling toilet takes them to the deck of the Titanic, the moon, and even back to the age of the dinosaurs! Kids won't even know they're learning with this fun, light-hearted book by Chris 'Roy' Taylor and James Crabtree!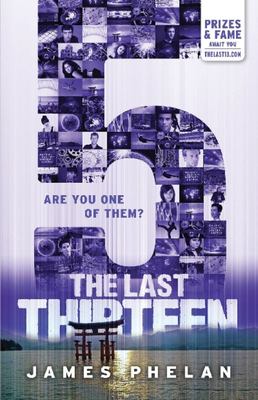 $14.99
AUD
Category: Child Novel | Series: The\Last Thirteen Ser.
Sam heads to Japan with Tobias to meet the next Dreamer, a famous professional gamer. While at a tournament in Tokyo, Stella arrives forcing Sam and Dreamer number nine to take extreme evasive action. As ever, Solaris is on the scene in a flash... Meanwhile, Alex and Shiva are captive in Shiva's New Yor k apartment after being fitted with wrist bombs that will detonate if they attempt to escape, and Eva learns how participating in the Four Corners competition will help discover Solaris's location, and where he is keeping the Gears he has stolen from them. Sam must find the last 13. Our fate lies with them alone. For ages 10+ ...Show more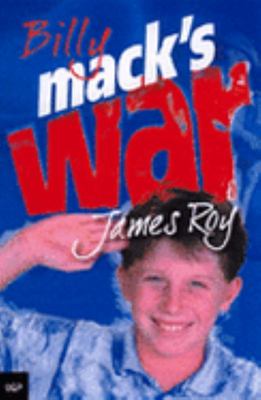 $16.95
AUD
Category: Child Novel | Reading Level: From 8 To 99
No Marketing Blurb