$16.99
AUD
Category: Child Novel | Series: Timmy the Ticked off Pony
Timmy is rude. He's lazy. He's ALWAYS cranky. And he's also one of the most FAMOUS ponies in all the known world! Until one day when...POO HAPPENS. Surely one little poo of excitement can't ruin Timmys life. Can it? Yes, it can. Find out how in the funniest new series by award-winning comedian and autho r Magda Szubanski! ...Show more
$17.99
AUD
Category: Child Novel
When the Rileys move in next door, Lily and Ella become the best of friends. Lily and her brother Jake are around all the time, playing with Ella and Danny and listening to Aunty Maisie's stories about her possum-skin rug. But Lily can't understand why he
$16.99
AUD
Category: Child Novel | Series: Wings of Fire
Peril has been loyal to Queen Scarlet, who used her fatal firescales to kill countless dragons in the SkyWing arena. Now, Peril is loyal to Clay, the only dragonet who has ever been her friend. So when Scarlet threatens Jade Mountain Academy, Peril sets off to find her former queen, stop her, and save t he day, no matter what it takes. There's just one problem: a strangely persistent SeaWing, Turtle, insists on coming along, too. Turtle is worried about his friends, who left to search for Scarlet and haven't returned. Peril is worried that she might accidentally burn Turtle -- or burn him on purpose, for being so annoying -- and frustrated that she keeps saying and doing the wrong things. She can't escape her firescales, and she can't escape her reputation as the deadliest dragon in Pyrrhia. So when she's offered a chance to trade everything for a second chance, Peril has to decide who she's really loyal to . . . and whether her own scales might actually be worth saving. ...Show more
$17.98
AUD
Category: Child Novel | Series: Morrigan Crow
Morrigan Crow and her friends have survived their first year as proud scholars of the elite Wundrous Society, helped bring down the nefarious Ghastly Market, and proven themselves loyal to Unit 919. Now Morrigan faces a new, exciting challenge: to master the mysterious Wretched Arts of the Accomplished Wundersmith, and control the power that threatens to consume her. Meanwhile, a strange and frightening illness has taken hold of Nevermoor, turning infected Wunimals into mindless, vicious Unnimals on the hunt. As victims of the Hollowpox multiply, panic spreads. There are whispers - growing louder every day - that this catastrophe can only be the work of the Wundersmith, Ezra Squall. But inside the walls of Wunsoc, everyone knows there is a new Wundersmith - one who's much closer to home. With Nevermoor in a state of fear and the truth about Morrigan threatening to get out, the city she loves becomes the most perilous place in the world. Morrigan must try to find a cure for the Hollowpox, but it will put her - and everyone in Nevermoor - in more danger than she could have imagined. ...Show more
$14.99
AUD
Category: Child Novel
In The Deep End, book 15 of the Diary of a Wimpy Kid series from #1 international bestselling author Jeff Kinney, Greg Heffley and his family hit the road for a cross-country camping trip, ready for the adventure of a lifetime. But things take an unexpected turn, and they find themselves stranded at an RV park that's not exactly a summertime paradise. When the skies open up and the water starts to rise, the Heffleys wonder if they can save their vacation-or if they're already in too deep. And don't miss Rowley Jefferson's Awesome Friendly Adventure, an all-new fantasy from Greg's best friend-the follow-up to the instant #1 bestseller Diary of an Awesome Friendly Kid- Rowley Jefferson's Journal.   ...Show more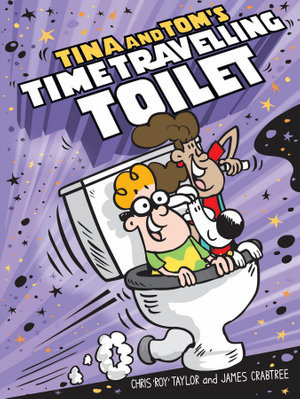 $16.99
AUD
Category: Child Novel
Join Tina, Tom and their dog as their time-travelling toilet takes them to the deck of the Titanic, the moon, and even back to the age of the dinosaurs! Kids won't even know they're learning with this fun, light-hearted book by Chris 'Roy' Taylor and James Crabtree!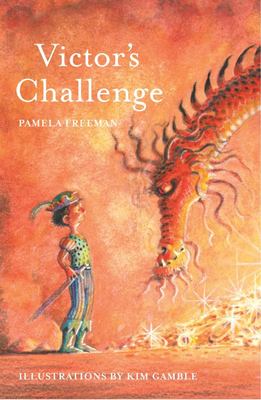 $12.95
AUD
Category: Child Novel
To marry Valerian, Prince Victor must first complete three challenges: test of bravery, endurance and cleverness. Victor isn't worries about being tested for bravery and endurance. But a test for cleverness - that's enough to make his knees wobble.
$16.99
AUD
Category: Child Novel | Series: Wings of Fire | Reading Level: Children's - Grade 4-6, Age 9-11
Daring mission... or deadly mistake?Winter has been a disappointment to his royal IceWing family his whole life. When his sister, Icicle, runs away from Jade Mountain Academy, fleeing terrible crimes and possibly planning to commit more, Winter knows that they both need a second chance to make things ri ght -- if only he can find her. Winter's new clawmates, Moon, Qibli, and Kinkajou, won't let him make this dangerous journey alone. They don't seem to understand that IceWings, the most superior of all dragon tribes, can fix their own problems. When their search leads the dragonets straight into Queen Scarlet's vicious talons, Winter is grateful to have some help. But even the bravest dragons can't follow him to the Ice Kingdom, where he'll have to face the greatest threat of all: his own family. ...Show more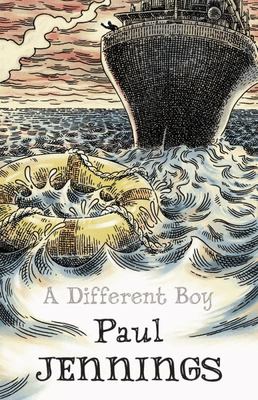 $14.99
AUD
Category: Child Novel | Series: Different
"If you've got a bad deal," Anton's father used to say, "get out of it and move on." When he finds himself in a cruel orphanage Anton does just that, and hides on an ocean liner. Fear and desperation are his only companions, and this time there is no escape. Or is there? Two other passengers have secret s of their own. When nothing is what it seems, can they help each other? Or will they sink into a sea of troubles? You'll never know. Until the last page. ...Show more
$14.99
AUD
Category: Child Novel | Series: The Treehouse
Andy and Terry have added 13 new levels to their treehouse and now it's even more out of this world than before! There's a soap bubble blaster, a GRABINATOR (it can grab anything from anywhere at any time), a time-wasting level, a toilet paper factory (because you can never have too much toilet paper), a room full of mechanical grandparents, a super long legs level, an extraterrestrial observation centre and the best bookshop-in-a-treehouse-in-a-tree-in-a-forest-in-a-book in the whole world! Well, what are you waiting for? Come on up! ...Show more
$16.99
AUD
Category: Child Novel | Series: Wings of Fire
 The New York Times bestselling series soars to even greater heights with a new prophecy and five new dragonets ready to claim their destiny! One will have the power of wings of fire . . . Sunny has always taken the Dragonet Prophecy very seriously. If Pyrrhia's dragons need her, Clay, Tsunami, Glory, and Starflight to end the war, she's ready to try. She even has some good ideas how to do it, if anyone would listen to her. But shattering news from Morrowseer has shaken Sunny's faith in their destiny. Is it possible for anyone to end this terrible war and choose a new SandWing queen? What if everything they've been through was for nothing? Buried secrets, deadly surprises, and an unexpected side to scavengers are all waiting for her in the shifting sands of the desert, where Sunny must decide once and for all: Is her destiny already written? Or can five dragonets change their fate and save the world . . . the way they choose? ...Show more
$14.99
AUD
Category: Child Novel | Reading Level: 8
An enchanting, charming story of bravery on the ice-tipped ocean, with stunning art by Anuska Allepuz on every page. Curious, pin-bright Oona Britt dreams of setting sail with her ship's captain father for a life of excitement on the wild waves. She has read stories of a magical creature - the Nardoo - who swims through the stars at night, and stows away on whaling boat the Plucky Leopard for an adventure full of myths and marvel among the ice-caps. Bestselling author Kiran Millwood Hargrave on Matilda's first book, The Boy, the Bird and the Coffin Maker: "This luminous tale of loss, love and finding family is threaded through with the power of storytelling, and a touch of magic." ...Show more