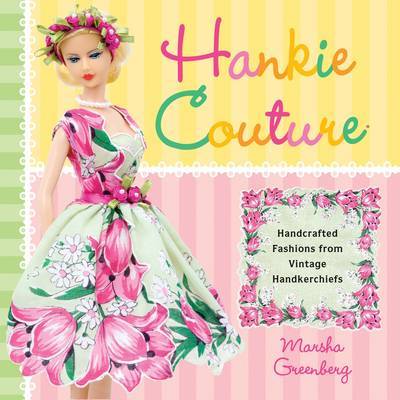 $24.99
AUD
Category: Craft
"Hankie Couture" is a showcase of one-of-a-kind doll fashions that will be an irresistible challenge to crafters. "Hankie Couture" is filled with a gallery of more than 125 ensembles that are a feast for the eyes. Whether it's a floral sundress that fans out as it twirls, an apron dress with a scalloped border, or a neatly pin-tucked linen dress with pearl buttons, the book encompasses a seemingly infinite variety of exquisite dresses. "Hankie Couture" is also a how-to guide that allows readers to create their very own fashions following simple patterns and sewing instructions. Presenting her fashions through stylish, sophisticated photography, author/designer Marsha Greenberg's adds yet another dimension by illuminating the imagery with clever captions to highlight the Hankie Couture philosophy and aesthetic. ...Show more

$52.99
AUD
Category: Craft
Looks at the history of blacksmithing, introduces tools, materials, and techniques, and shows how to make hardware, tools, and decorative ironwork.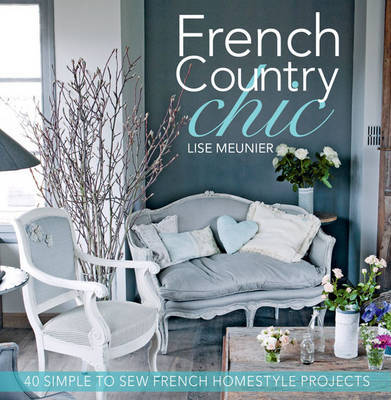 $24.99
AUD
Category: Craft
In this title, Lise delivers her secrets, tips and tricks for recreating your very own French country style home. It features an eclectic variety of designs including practical items such as aprons and seat pads and decorative items such as picture frames, lamp shades, cushions and duvets. The colour pa lette used includes shades of traditional blues, greys, whites and creams. ...Show more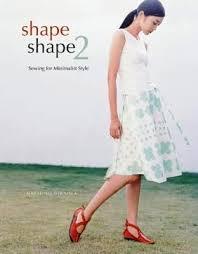 $42.99
AUD
Category: Craft
Shake up your wardrobe! Create 19 unique fashionforward garments with simple sewing techniques. Graphic designer turned fashion designer Natsuno Hiraiwa returns with patterns and instructions for 19 innovative women's garments and accessories in classic minimalist Japanese style. Many of her signature v ests, collars, and shrugs are cut from a single flat piece of cloth, then ingeniously draped and fastened around the body. Other pieces are artfully twisted and folded like origami, giving a unique shape to the resulting blouses, tops, and skirts. All her designs create the striking silhouettes that epitomize her fashion collections and result in one-of-a-kind garments suitable for all ages. These pieces are uniquely constructed in a Japanese style but modified for the more Western figure with the pattern grading and sizing adjusted accordingly. Sewists will be fascinated by the novel minimalism of Shape Shape 2 ...Show more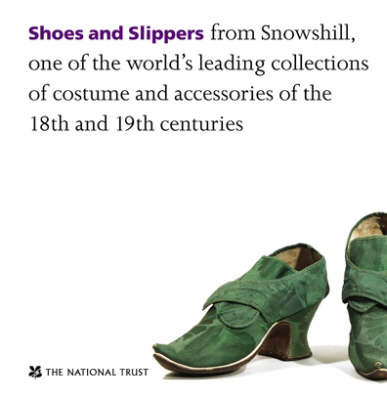 $35.95
AUD
Category: Craft | Series: Fashion & Style S.
The ladies' shoes, slippers and boots in this collection date from the early 18th century up until the 1890s. They show that, during a time when women did not expose their legs, shoes were a not only a means of conveying class, status and persona, but also of hopes, dreams and fantasies of greater delig hts above. ...Show more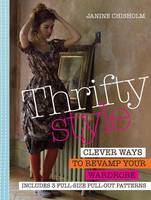 $27.95
AUD
Category: Craft
Discover how to transform vintage finds and well-worn clothes into fashion-forward pieces. Whether you trawl markets for pre-loved clothing that's in need of repair, or simply want to update your existing wardrobe, you'll find plenty of inspiration here. Take 'make do and mend' one step further by not j ust mending but creating fashionable, unique items of clothing by repurposing your old ones. Janine Chisholm, an experienced dressmaker, teaches you how to rework clothes into new styles - from adding embellishments and changing necklines, sleeves and hems to total transformations, such as creating a brand new dress from two old ones. Make a pretty blouse from a floral dress, or convert a man's shirt into a stylish shirt dress. Take a basic woollen skirt and bring it bang up to date with an asymmetric hem - or add interest to a plain top by adding an embellished collar using a linen table doily. With clear, step-by-step artworks, as well as a comprehensive sewing techniques section, four full-size pull-out patterns and advice on sourcing vintage clothes, this book will tell you everything you need to know for a wardrobe that's all your own. ...Show more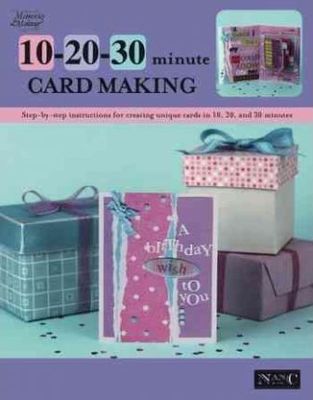 $22.95
AUD
Category: Craft
Now you can delight and amaze family and friends on holidays and special occasions with your own hand-made cards. (Just don't tell them they only took 10 minutes to make!) In this clever book, you'll learn quick techniques for using coordinating patterned papers, tag inserts, stickers, word accents, and more, to create the kinds of cards that will be treausured forever. Topics include popular family milestones such as anniversaries, graduations, weddings, and births, along with thank-you's, get-well wishes, congratualtions, and other sentiments. ...Show more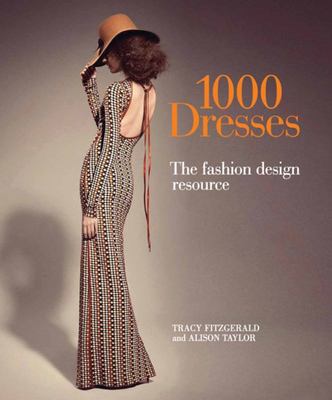 $47.99
AUD
Category: Craft
The study of the dress can reveal a wealth of information that can epitomize an era and provide insight into the historical, social, and cultural context of the time. Here, in this comprehensive library of 1,000 garments, the authors explore and document all aspects of the dress, from its evolution and impact on the fashion industry to its ability to move from functional garment to art form. A directory of dresses is organized by style, with variations for each. Cut, construction, embellishments, proportion, symmetry, volume and more are reviewed. Explored varieties include: Day Dress Shift Dress Shirtdress Pinafore Sundress Knit Dress Coatdress Cultural Influences Special OccasionWith a glossary of terms and more than 1,000 stunning full-color illustrations, 1000 Dresses: The Fashion Design Resource is a veritable dress bible. It is a must-have resource for anyone who is passionate about fashion. ...Show more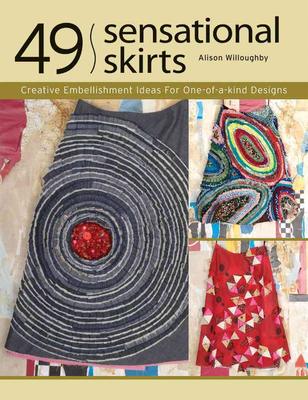 $29.99
AUD
Category: Craft
Alison Willoughby, an innovative textile designer who made her mark in the fashion world as "skirtgirl" for her work on hand-constructed intricate skirts, gives a complete sewing rundown in this fabulous guidebook. Throughout its accessible chapters, this resource shows how to give a new lease on life t o a favorite old skirt, transform thrift store finds into runway-worthy fashions with clever customizations, and how to make and decorate a skirt from scratch using the handy bound-in pattern template. With 49 fabulous skirt designs plus one sassy miniskirt, core techniques are illustrated with step-by-step photographs--from sewing fabric into seams, pleating, and ruching to screen printing and adding embellishments.Sewers of all levels--no previous knowledge necessary--learn how to manipulate fabric to create amazing effects such as ruffles, loops, and layers; produce unusual decorations using beads, buttons, badges, ribbons, and myriad found objects; and to create unique prints and patterns with pens, paints, and foil. Step-by-step instructions for making a wide range of skirts are included, plus instructions for numerous stitch techniques, construction and deconstruction, decorative stitches, and descriptions of various fabrics, fastenings, and finishings. Rounded off with a special section on inspiration exercises to get creativity flowing, this crafter's companion has all of the information a sewer needs to begin creating custom fashions. ...Show more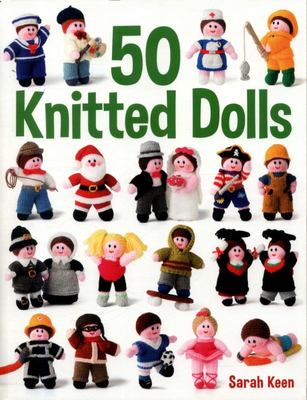 $34.99
AUD
Category: Craft
Delight children and adults alike by creating a whole host of fun and fabulous knitted characters from this latest book by best-selling author, Sarah Keen. Inside you'll find 50 knitted dolls in costume and work attire, including graduates, a doctor, fire-fighter, painter and decorator, ballerina, bride and groom, spaceman, snowman, fitness enthusiast and hiker, to name just a few. All the projects are made from DK yarn, which is easy to wash, durable and child-friendly. They are perfect gifts for loved ones or as a treat to yourself. ...Show more