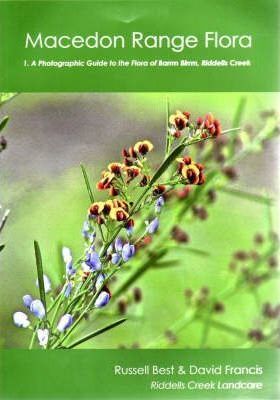 $15.00
AUD
Category: Gardening
Details 208 species, subspecies, varieties and forms of plants that have been found on, and are likely indigenous to Barrm Birrm.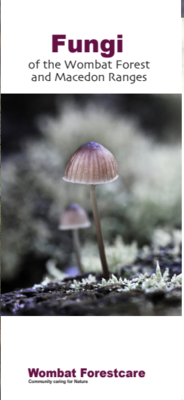 FUNGI OF THE WOMBAT FOREST AND MACEDON RANGES
by Pat & Ed Grey, Tom May, Paul George, Virgil & Jurrie Hubregtse, Katie Syme, John Walter, Sapphire McMullan-Fisher & Genevieve Gates. Photographic
$6.00
AUD
Category: Gardening
Fungi of the Wombat Forest and Macedon Ranges The Fungi Kingdom comprises some of the most extraordinary and important organisms on earth. With their bizarre morphologies, complex life histories and ephemeral fruit-bodies, fungi have intrigued people across the planet and throughout history. The Wombat Forest and Macedon Ranges provide a diversity of habitats for fungal foraying including riparian forest, wet forest, damp forest, grassy woodland, montane grassy woodland, shrubby foothill forest, heathy dry forest, herb-rich foothill forest, valley grassy forest, sedgy riparian woodland as well as stands of various exotic tree species. The fungi illustrated in this guide were surveyed over the last decade and represent just a selection of the species you may encounter. Hundreds, possibly thousands more fungal species are likely to occur in the region. Identifying Fungi Be aware that it is not usually possible to accurately identify fungi from images alone   ...Show more
$39.99
AUD
Category: Gardening
Call of the Reed Warbler will change the way we farm, eat and think about food. In this groundbreaking book Charles Massy explores regenerative agriculture and the vital connection between our soil and our health. Using his personal farming experience as a touchstone, he tells the real story behind ind ustrial agriculture and the global profit-obsessed corporations driving it. He shows how innovative farmers are finding a new way, regenerating their land and witnessing astounding transformations. Evocatively, he captures what it truly means to live in connection with the land. For farmer, backyard gardener, food buyer, health worker, policy maker and public leader alike, Call of the Reed Warbler offers a clear vision of a sustainable future for our food supply, our landscape, our health and our Earth. It offers hope and a powerful affirmation of our potential for change. Now is the time for a grassroots revolution. ...Show more
$49.99
AUD
Category: Gardening
Learn how to buy, style, and present seasonal flower arrangements for every occasion. With sections on tools, flower care, and design techniques,Floret Farm's A Year in Flowers presents all the secrets to arranging garden-fresh bouquets. Featuring expert advice from Erin Benzakein, world-renowned flow er farmer, floral designer, and bestselling author ofFloret Farm: Cut Flower Garden, this book is a gorgeous and comprehensive guide to everything you need to make your own incredible arrangements all year long, whether harvesting flowers from the backyard or shopping for blooms at the market. * Includes an A-Z flower guide with photos and care tips for more than 200 varieties. * Simple-to-follow advice on flower care, material selection, and essential design techniques * More than 25 how-to projects, including magnificent centerpieces, infinitely giftable posies, festive wreaths, and breathtaking bridal bouquets Floret Farm's A Year in Flowers offers advice on every phase of working with cut flowers--including gardening, buying, caring for, and arranging fresh flowers. Brimming with indispensable tips and hundreds of vibrant photographs, this book is an invitation to live a flower-filled life and the perfect gift for anyone who loves flowers. * The definitive guide to flower arranging from the biggest star in the farm-to-centerpiece movement * Perfect to gift for flower lovers, avid and novice gardeners, floral designers, wedding planners, florists, small farmers, stylists, designers, crafters, and those passionate about the local floral movement * For those who lovedFloret Farm's Cut Flower Garden by Erin Benzakein,The Flower Recipe Book by Alethea Harampolis,Seasonal Flower Arranging by Ariella Chezar, andThe Flower Chef by Carly Cylinder ...Show more
$30.00
AUD
Category: Gardening
Growing Australian Native Plants from Seed is the most comprehensive book available on growing native plants from seed. The practical book includes information on how to germinate seeds, growing seedlings in containers and species suitable for direst seeding. Details are provided on growing over one tho usand native plant genera and thousands of individual species. ...Show more
$33.99
AUD
Category: Gardening
This text is divided into eight chapters which follow the life of the Central Highlands eucalypt forest in Australia, from high up in the tree canopy right down to the leaf matter on the forest floor. Photographs of animals and plants are accompanied by captions that tell the community's story.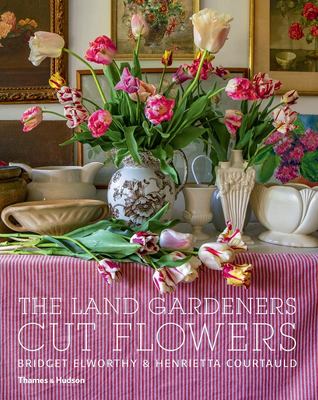 $80.00
AUD
Category: Gardening
This is the story of The Land Gardeners, creators of productive gardens and stunning bundles of cut flowers. Based in the original walled garden at Wardington Manor, The Land Gardeners have revived the tradition of working with the land to produce abundant, seasonal flowers for clients' use in decoratio n, design and events. But for all the frivolous, bucolic beauty of the flowers, it is the productivity and health of the soil that truly underpins The Land Gardeners' philosophy. The book explores lively soil, the joy (and, arguably, necessity) of gathering from our gardens, and the imperative that we care for our soils and live among healthy, vital gardens. Chapters include: The Land Gardeners - how Bridget Elworthy (New Zealand) and Henrietta Courtauld (England) created The Land Gardeners in 2012, their background in growing and designing, their philosophy.A Floral History - how it all began in the walled garden at Wardington Manor, Oxfordshire, England. Creation of a Cutting Garden - the fundamental importance of soil health. The life in the soil: how we improve it, how we feed it, how we make compost. The importance of organic and biodynamic growing.The Flower Room - gathering, preparing, arranging and selling.A Year of Flowers - growing throughout the year: spring (narcissi, tulips, hesperis); summer (roses, peonies, delphiniums, scabious, ammi); autumn (cosmos, dahlias, gladiolus); winter (bulbs, aconites, snowdrops, berries, hips).Your Cut-Flower Garden - creating cut-flower borders; planting and growing; feeding the soil; growing under cover; tools; staking and supports.Growing Cut Flowers - The Land Gardeners' favourite flowers: roses, peonies, dahlias, bulbs, annuals, perennials, foliage, shrubs and trees.Resources - books; websites for information on cutting gardens; suppliers of plants; seed companies; tools and equipment. ...Show more
$21.95
AUD
Category: Gardening
Step into the world of our least admired botanical companions. Peel back the layers of prejudice and discover the finer side of the plants we call weeds. An astonishing number are either edible or medicinal, and have deep and sometimes bizarre connections to human history.With chapters on:* Appreciating Weeds* Top-20 Edible and Medicinal Weeds* Other Weeds* Weedy Recipes* Weeds in the Garden* Resources ...Show more
$42.99
AUD
Category: Gardening
Learn a roadmap to healthy soil and revitalised food systems to powerfully address these times of challenge. This book equips producers with knowledge, skills and insights to regenerate ecosystem health and grow farm/ranch profits. Learn how to: - Triage soil health and act to fast-track soil and plant health-Build healthy resilient soil systems-Develop a deeper understanding of microbial and mineral synergies-Read what weeds and diseases are communicating about soil and plant health-Create healthy, productive and profitable landscapes.Globally recognised soil advocate and agroecologist Nicole Masters delivers the solution to rewind the clock on this increasingly critical soil crisis in her first book, For the Love of Soil. She argues we can no longer treat soil like dirt. Instead, we must take a soil-first approach to regenerate landscapes, restore natural cycles, and bring vitality back to ecosystems. This book translates the often complex and technical know-how of soil into more digestible terms through case studies from regenerative farmers, growers, and ranchers in Australasia and North America. Along with sharing key soil health principles and restoration tools, For the Love of Soil provides land managers with an action plan to kickstart their soil resource's well-being, no matter the scale."For years many of us involved in regenerative agriculture have been touting the soil health - plant health - animal health - human health connection but no one has tied them all together like Nicole does in "For the love of Soil"! " Gabe Brown, Browns Ranch, Nourished by Nature. "William Gibson once said that "the future is here - it is just not evenly distributed." "Nicole modestly claims that the information in the book is not new thinking, but her resynthesis of the lessons she has learned and refined in collaboration with regenerative land-managers is new, and it is powerful." Says Abe Collins, cofounder of LandStream and founder of Collins Grazing. "She lucidly shares lessons learned from the deep-topsoil futures she and her farming and ranching partners manage for and achieve."The case studies, science and examples presented a compelling testament to the global, rapidly growing soil health movement. "These food producers are taking actions to imitate natural systems more closely," says Masters. "... they are rewarded with more efficient nutrient, carbon, and water cycles; improved plant and animal health, nutrient density, reduced stress, and ultimately, profitability."In spite of the challenges food producers face, Masters' book shows even incredibly degraded landscapes can be regenerated through mimicking natural systems and focusing on the soil first. "Our global agricultural production systems are frequently at war with ecosystem health and Mother Nature," notes Terry McCosker of Resource Consulting Services in Australia. "In this book, Nicole is declaring peace with nature and provides us with the science and guidelines to join the regenerative agriculture movement while increasing profits."Buy this book today to take your farm or ranch to the next level! ...Show more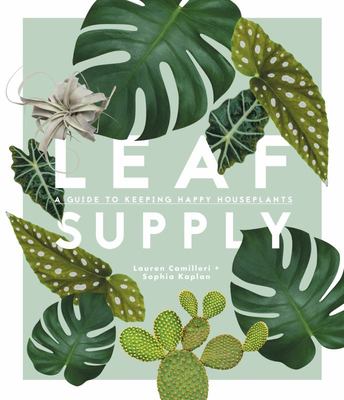 $49.99
AUD
Category: Gardening
A beautiful and practical book on choosing and caring for over 100 easy-to-find houseplants, as well as inspiring plant styling advice and much more. Fresh flowers are great--everyone loves receiving them. But inevitably they're already on the way out the door (and into the trash) by the time they arri ve. Plants--living, breathing, life-sustaining plants--are where it's at! Authors Lauren Camilleri and Sophia Kaplan really want you to love indoor gardening and growing as much as they do. Leaf Supplyprofiles and provides comprehensive (but easy to follow) care instructions for 100 houseplants--including tropical plants, palms, hanging plants, succulents, cacti, and more unusual varieties such as air plants and carnivorous plants--ensuring you learn and grow as your plant grows. But much more than a plant guide, Leaf Supplyalso gives interior styling advice on choosing the right pots for your plants--both aesthetically and practically--as well as best utilizing your space, making the most of your indoor greenery, plus advice on pet-friendly (as well as harmful) plants for your home. This is a comprehensive guide for any budding green thumb interested in greening their apartment or inside their home. ...Show more
$65.00
AUD
Category: Gardening
David Holmgren brings into sharper focus the powerful and still evolving Permaculture concept he pioneered with Bill Mollison in the 1970s. It draws together and integrates 25 years of thinking and teaching to reveal a whole new way of understanding and action behind a simple set of design principles. T he 12 design principles are each represented by a positive action statement, an icon and a traditional proverb or two that captures the essence of each principle. Holmgren draws a correlation between every aspect of how we organise our lives, communities and landscapes and our ability to creatively adapt to the ecological realities that shape human destiny. For students and teachers of Permaculture this book provides something more fundamental and distilled than Mollison's encyclopedic Designers Manual. For the general reader it provides refreshing perspectives on a range of environmental issues and shows how permaculture is much more than just a system of gardening. For anyone seriously interested in understanding the foundations of sustainable design and culture, this book is essential reading. Although a book of ideas, the big picture is repeatedly grounded by reference to Holmgren's own place, Melliodora, and other practical examples. ...Show more