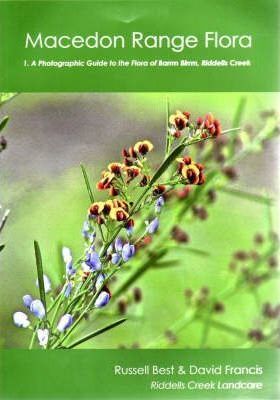 $15.00
AUD
Category: Gardening
Details 208 species, subspecies, varieties and forms of plants that have been found on, and are likely indigenous to Barrm Birrm.
$55.00
AUD
Category: Gardening | Reading Level: General Adult
The Cut Flower Garden Erin Benzakein is a florist-farmer, leader in the locaflor farm-to-centerpiece movement, and owner of internationally renowned Floret Flower Farm in Washington's lush Skagit Valley. A stunning flower book: This beautiful guide to growing, harvesting, and arranging gorgeous blooms year-round provides readers with vital tools to nurture a stunning flower garden and use their blossoms to create show-stopping arrangements. Floret Farm's Cut Flower Garden: Cut Flower Garden is equal parts instruction and inspiration--a book overflowing with lush photography of magnificent flowers and breathtaking arrangements organized by season. Find inspiration in this lush flower book: Irresistible photos of Erin's flower farm that showcase exquisite blooms Tips for growing in a variety of spaces and climates Step-by-step instructions for lavish garlands, airy centerpieces, and romantic floral d cor for every season If you liked Paris in Bloom, you'll love Floret Farm's Cut Flower Garden. ...Show more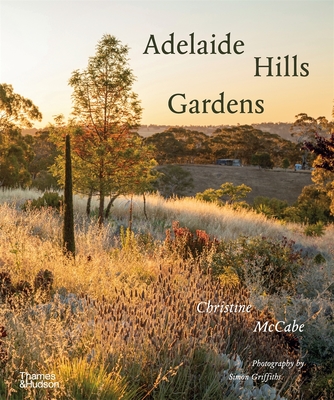 $80.00
AUD
Category: Gardening
The Adelaide Hills charts the evolution of gardening in Australia. And though anchored deeply in history, many of its gardens have their sights set firmly on the future. Old oak, elm and ash trees, planted long ago after memories of English gardens, live alongside stringybark eucalypts and native bush gullies, fruit-bearing orchards and wineries. All have thrived on the region's good rainfall, cool climate and natural springs.Over time, the Hills has weathered storms, droughts and fires. In response to these changing conditions, gardens, too, have changed. Heavily forested slopes have, in many cases, given way to veggie patches, free-ranging chickens and sheep, while Victorian rose and rhododendron hordes have made room for climate-compatible native flora.Encompassing twenty gardens, taking in grand Victorian estates and repurposed municipal water tanks alike, with evocative stories by Christine McCabe and sublime photography by Simon Griffiths, this book is a testament to the power of gardens to adapt, delight and restore.   ...Show more
$33.99
AUD
Category: Gardening
This text is divided into eight chapters which follow the life of the Central Highlands eucalypt forest in Australia, from high up in the tree canopy right down to the leaf matter on the forest floor. Photographs of animals and plants are accompanied by captions that tell the community's story.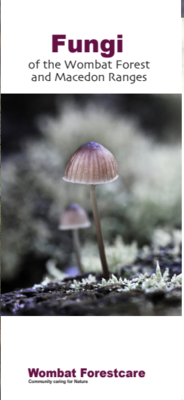 FUNGI OF THE WOMBAT FOREST AND MACEDON RANGES
by Pat & Ed Grey, Tom May, Paul George, Virgil & Jurrie Hubregtse, Katie Syme, John Walter, Sapphire McMullan-Fisher & Genevieve Gates. Photographic
$6.00
AUD
Category: Gardening
Fungi of the Wombat Forest and Macedon Ranges The Fungi Kingdom comprises some of the most extraordinary and important organisms on earth. With their bizarre morphologies, complex life histories and ephemeral fruit-bodies, fungi have intrigued people across the planet and throughout history. The Wombat Forest and Macedon Ranges provide a diversity of habitats for fungal foraying including riparian forest, wet forest, damp forest, grassy woodland, montane grassy woodland, shrubby foothill forest, heathy dry forest, herb-rich foothill forest, valley grassy forest, sedgy riparian woodland as well as stands of various exotic tree species. The fungi illustrated in this guide were surveyed over the last decade and represent just a selection of the species you may encounter. Hundreds, possibly thousands more fungal species are likely to occur in the region. Identifying Fungi Be aware that it is not usually possible to accurately identify fungi from images alone   ...Show more
$42.99
AUD
Category: Gardening
Learn a roadmap to healthy soil and revitalised food systems to powerfully address these times of challenge. This book equips producers with knowledge, skills and insights to regenerate ecosystem health and grow farm/ranch profits. Learn how to: - Triage soil health and act to fast-track soil and plant health-Build healthy resilient soil systems-Develop a deeper understanding of microbial and mineral synergies-Read what weeds and diseases are communicating about soil and plant health-Create healthy, productive and profitable landscapes.Globally recognised soil advocate and agroecologist Nicole Masters delivers the solution to rewind the clock on this increasingly critical soil crisis in her first book, For the Love of Soil. She argues we can no longer treat soil like dirt. Instead, we must take a soil-first approach to regenerate landscapes, restore natural cycles, and bring vitality back to ecosystems. This book translates the often complex and technical know-how of soil into more digestible terms through case studies from regenerative farmers, growers, and ranchers in Australasia and North America. Along with sharing key soil health principles and restoration tools, For the Love of Soil provides land managers with an action plan to kickstart their soil resource's well-being, no matter the scale."For years many of us involved in regenerative agriculture have been touting the soil health - plant health - animal health - human health connection but no one has tied them all together like Nicole does in "For the love of Soil"! " Gabe Brown, Browns Ranch, Nourished by Nature. "William Gibson once said that "the future is here - it is just not evenly distributed." "Nicole modestly claims that the information in the book is not new thinking, but her resynthesis of the lessons she has learned and refined in collaboration with regenerative land-managers is new, and it is powerful." Says Abe Collins, cofounder of LandStream and founder of Collins Grazing. "She lucidly shares lessons learned from the deep-topsoil futures she and her farming and ranching partners manage for and achieve."The case studies, science and examples presented a compelling testament to the global, rapidly growing soil health movement. "These food producers are taking actions to imitate natural systems more closely," says Masters. "... they are rewarded with more efficient nutrient, carbon, and water cycles; improved plant and animal health, nutrient density, reduced stress, and ultimately, profitability."In spite of the challenges food producers face, Masters' book shows even incredibly degraded landscapes can be regenerated through mimicking natural systems and focusing on the soil first. "Our global agricultural production systems are frequently at war with ecosystem health and Mother Nature," notes Terry McCosker of Resource Consulting Services in Australia. "In this book, Nicole is declaring peace with nature and provides us with the science and guidelines to join the regenerative agriculture movement while increasing profits."Buy this book today to take your farm or ranch to the next level! ...Show more
$49.95
AUD
Category: Gardening | Series: Landlinks Press Ser.
This fully revised edition of Kevin Handreck's classic bestseller contains a wealth of information for practical gardeners. It will enable you to improve the worst of soils, choose the best fertiliser for particular plants, and minimise water use. It also contains a comprehensive guide to managing potte d plants. It also covers the basics of soil, composting, fertilisers and potting mixes; as well as simple tests and colour guides to nutrient deficiencies. Gardening Down-Under covers much practical information that is essential for healthy soils and plants. ...Show more
$69.99
AUD
Category: Gardening
The book is a sumptuous exploration of 21 of the world's most celebrated royal gardens, from the formal splendour of Versailles to the organic, sustainable Highgrove. In mainland Europe you can journey from the formal splendour of Het Loo in the Netherlands and Fontainebleau in France to the Baroque Wo rld Heritage Site of the Royal Palace of Caserta in Southern Italy. Further afield still lies the Taj Mahal in India and the Peterhof Palace in Russia. Each featured garden will include the history, plantings and evolution of the garden as well as plant portraits of key plants and information about the design and layout of each. Countries included are: England, Scotland, Germany, France, Italy, Spain, Austria, the Czech Republic, the Netherlands, Sweden, Denmark, Russia, India, Bali and Japan. This inspiring global selection of royal gardens is a perfect gift for any gardening enthusiast or armchair traveller and takes the reader on a journey of architecturally significant houses and their classic gardens as well as providing planting ideas that range from modest to grand, simple to ornate. ...Show more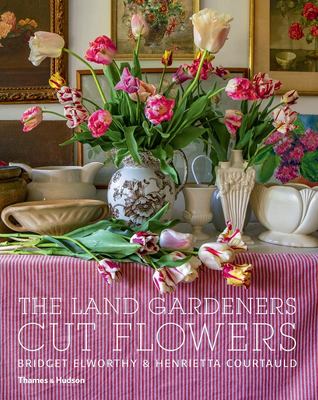 $80.00
AUD
Category: Gardening
This is the story of The Land Gardeners, creators of productive gardens and stunning bundles of cut flowers. Based in the original walled garden at Wardington Manor, The Land Gardeners have revived the tradition of working with the land to produce abundant, seasonal flowers for clients' use in decoratio n, design and events. But for all the frivolous, bucolic beauty of the flowers, it is the productivity and health of the soil that truly underpins The Land Gardeners' philosophy. The book explores lively soil, the joy (and, arguably, necessity) of gathering from our gardens, and the imperative that we care for our soils and live among healthy, vital gardens. Chapters include: The Land Gardeners - how Bridget Elworthy (New Zealand) and Henrietta Courtauld (England) created The Land Gardeners in 2012, their background in growing and designing, their philosophy.A Floral History - how it all began in the walled garden at Wardington Manor, Oxfordshire, England. Creation of a Cutting Garden - the fundamental importance of soil health. The life in the soil: how we improve it, how we feed it, how we make compost. The importance of organic and biodynamic growing.The Flower Room - gathering, preparing, arranging and selling.A Year of Flowers - growing throughout the year: spring (narcissi, tulips, hesperis); summer (roses, peonies, delphiniums, scabious, ammi); autumn (cosmos, dahlias, gladiolus); winter (bulbs, aconites, snowdrops, berries, hips).Your Cut-Flower Garden - creating cut-flower borders; planting and growing; feeding the soil; growing under cover; tools; staking and supports.Growing Cut Flowers - The Land Gardeners' favourite flowers: roses, peonies, dahlias, bulbs, annuals, perennials, foliage, shrubs and trees.Resources - books; websites for information on cutting gardens; suppliers of plants; seed companies; tools and equipment. ...Show more