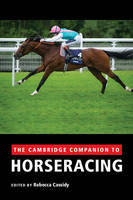 $34.95
AUD
Category: Horses
People have been racing horses for thousands of years, all over the world. Yet horseracing is often presented as an English creation that was exported, unaltered, to the colonies. This Companion investigates the intersection of racing and literature, art, history and finance, casting the sport as the pr oduct of cross-class, cosmopolitan and international influences. Chapters on racing history and the origins of the thoroughbred demonstrate how the gift of a fast horse could forge alliances between nations, and the extent to which international power dynamics can be traced back to racetracks and breeding sheds. Leading scholars and journalists draw on original research and firsthand experience to create portraits of the racetracks of Newmarket, Kentucky, the Curragh, and Hunter Valley, exposing readers to new racing frontiers in China and Dubai as well. A unique resource for fans and scholars alike, reopening essential questions regarding the legacy and importance of horseracing today. ...Show more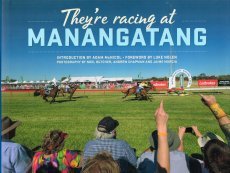 They're Racing at Manangatang - FIRM
by Adam McNicol (Introduction by); Noel Butcher (Photographer); Andrew Chapman (Photographer); Jaime Murcia (Photographer)
$45.00
AUD
Category: Horses
A beautifully produced photo book celebrating 100 years of racing at Manangatang. Features the work of acclaimed documentary photographers Noel Butcher, Andrew Chapman and Jaime Murcia.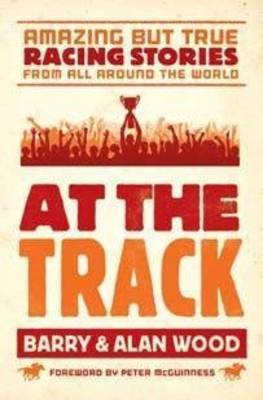 $29.99
AUD
Category: Horses
Following the best-selling Off the Track comes At the Track -- a romp of intrigue, fascination, failures and great track triumphs. Join brothers Barry and Alan Wood as they once again explore the wonderful world history of horse racing. Includes the great thoroughbreds, the colourful personalities and t he champions. ...Show more
Horse Sense (2nd Ed.)
by Peter Huntington & Jane Myers & Elizabeth Owens
$69.95
AUD
Category: Horses | Series: Landlinks Press Ser.
The Guide to Horse Care in Australia and New Zealand Horse Sense provides an in-depth guide to horse care under conditions unique to Australia and New Zealand. It is written in an easy-to-read style to appeal to novices as well as experienced owners and covers all aspects of horse care and management. T his new edition provides the latest information on new feeds and supplements, new techniques for gently breaking in young horses, handling difficult horses, safe riding, and treating injuries, diseases, worms and other pests. The book also incorporates the latest standards and guidelines for the welfare of horses. ...Show more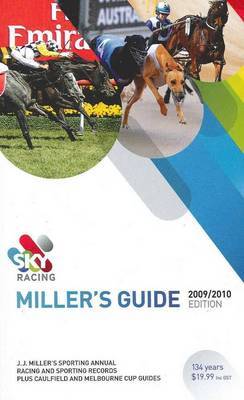 $19.99
AUD
Category: Horses
Continues to provide the racing fraternity with invaluable information on the form of all horses entered in the Caulfield and Melbourne Cups for 2009.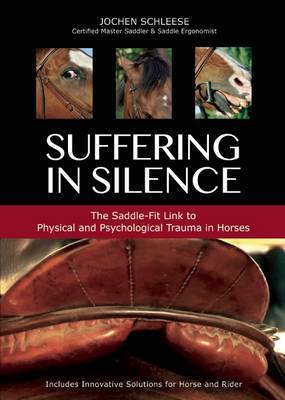 $39.95
AUD
Category: Horses
Humans and horses have been joined for thousands of years, and for much of that time, one thing has served as the primary point of physical contact between them: the saddle. However, for many horses and many riders, the saddle has been no less than a refined means of torture. Horses have long suffered f rom tree points impeding the movement of their shoulder blades; too narrow gullet channels damaging the muscles and nerves along the vertebrae; and too long panels putting harmful pressure on the reflex point in the loin area. Male riders saddle up despite riding-related pain and the potential for serious side effects, such as impotence, while female riders endure backache, slipped discs, and bladder infections, to name just a few common issues. We must ask ourselves: How much better could we ride and how much better could our horses perform if our saddles fit optimally? If they accommodated the horse's unique conformation and natural asymmetry? If they were built for the differing anatomy of men and women? The answers to all these questions are right here, right now, in this book. ...Show more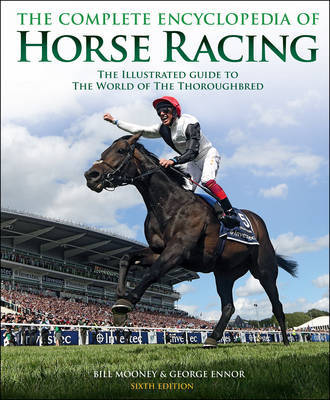 $49.99
AUD
Category: Horses
Now in its sixth edition, the Complete Encyclopedia of Horse Racing is an authoritative and comprehensive illustrated work of reference. The book tells the story of the "sport of kings" from its earliest inceptions to the present day. It provides essential information on all the top jockeys and the lead ing owners and trainers and the famous horses. Every personality (human and equine), event and issue of importance in the history of both flat racing and steeplechasing will be referred to somewhere in the book. In addition, the off-track world of racing will be explored through the chapters dealing with gambling, scandals and disasters, social and cultural aspects, media coverage and the business of the racing. Written by two acknowledged authorities on the racing scene, this book is the definitive work on "the horses", with every page a visually exciting and information-packed celebration of the sport. This book will be as invaluable to the fan who follows racing on television as it will be for the serious student, administrator and the media. ...Show more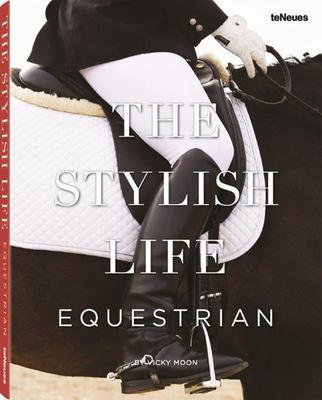 $79.99
AUD
Category: Horses | Series: The Stylish Life
Transcending sport and spectacle, all things equine and equestrian have captivated and charmed an elite global audience. Including horse racing, show-jumping, and polo, amongst other horse disciplines, this book encapsulates the glittering people, international events, fashion, and cultural impact-in su ch arenas as design and entertainment-that equine sports have had on the world at large. International sporting competitions featured are the Kentucky Derby in Louisville to Royal Ascot in England to Prix de l'Arc in Paris, to events in Buenos Aires, Melbourne, Beijing, and many others. As you flip through the pages, peek inside luxurious horse stables and riding arenas, and marvel at the sheer glamour of such star athletes as Polo player Nacho Figueras and equestrienne Charlotte Casiraghi, the daughter of Princess Caroline of Monaco, resplendent in their riding attire. ...Show more