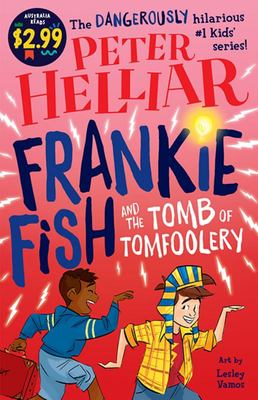 $2.99
AUD
Category: Miscellaneous | Series: Frankie Fish Ser.
Frankie Fish is back in a very special mini adventure for Australia Reads! When Frankie and Drew get in an argument about how ancient Egyptians really walked, there's only one way to set the record straight: a quick time-travel adventure! But what happens when Frankie and Drew's precious Sonic Suitcase ends up buried inside a booby-trap-ridden pyramid? There's only one way to get it back - by going inside and hoping they can make it out again ... It's a DANGEROUSLY EXCITING special adventure to celebrate Australia Reads, from favourite comedian and beloved children's author Peter Helliar!   ...Show more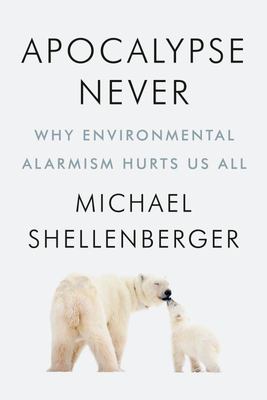 $59.99
AUD
Category: Miscellaneous
Climate change is real but it's not the end of the world. It is not even our most serious environmental problem. Michael Shellenberger has been fighting for a greener planet for decades. He helped save the world's last unprotected redwoods. He co-created the predecessor to today's Green New Deal. And h e led a successful effort by climate scientists and activists to keep nuclear plants operating, preventing a spike of emissions. But in 2019, as some claimed "billions of people are going to die," contributing to rising anxiety, including among adolescents, Shellenberger decided that, as a lifelong environmental activist, leading energy expert, and father of a teenage daughter, he needed to speak out to separate science from fiction. Despite decades of news media attention, many remain ignorant of basic facts. Carbon emissions peaked and have been declining in most developed nations for over a decade. Deaths from extreme weather, even in poor nations, declined 80 percent over the last four decades. And the risk of Earth warming to very high temperatures is increasingly unlikely thanks to slowing population growth and abundant natural gas. Curiously, the people who are the most alarmist about the problems also tend to oppose the obvious solutions. What's really behind the rise of apocalyptic environmentalism? There are powerful financial interests. There are desires for status and power. But most of all there is a desire among supposedly secular people for transcendence. This spiritual impulse can be natural and healthy. But in preaching fear without love, and guilt without redemption, the new religion is failing to satisfy our deepest psychological and existential needs.     ...Show more
$29.99
AUD
Category: Miscellaneous
A stunning new gift edition of this much-loved classic. Cats! Some are sane, and some are mad. Some are good, and some are bad . . . The original Old Possum's illustrations have been lovingly restored and are showcased in this beautiful new hardback edition, perfect for children and Eliot aficionados alike. These lovable cat poems were written by T. S. Eliot for his godchildren and continue to delight children and grown-ups. The collection inspired the musical Cats!, and features Macavity, Mr Mistofelees and Growltiger! ...Show more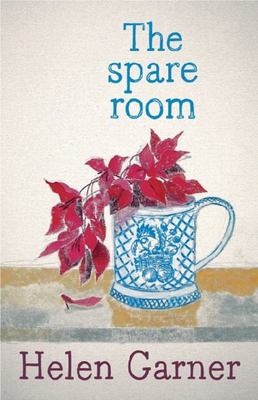 $23.95
AUD
Category: Miscellaneous
A powerful, witty, and taut novel about a complex friendship between two women--one dying, the other called to care for her--from an internationally acclaimed and award-winning author How much of ourselves must we give up to help a friend in need? Helen has little idea what lies ahead--and what strengt h she must muster--when she offers her spare room to an old friend, Nicola, who has arrived in the city for cancer treatment. Skeptical of the medical establishment, and placing all her faith in an alternative health center, Nicola is determined to find her own way to deal with her illness, regardless of the advice Helen offers. In the weeks that follow, Nicola's battle for survival will turn not only her own life upside down but also those of everyone around her. The Spare Room is a magical gem of a book--gripping, moving, and unexpectedly funny--that packs a huge punch, charting a friendship as it is tested by the threat of death. ...Show more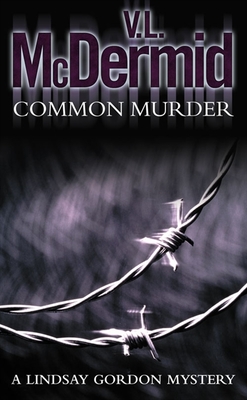 $19.99
AUD
Category: Miscellaneous
The second novel in the series featuring reporter Lindsay Gordon. When her former lover is accused of murder in a women's peace camp, Lindsay must bring all of her expertise as an investigative reporter into play.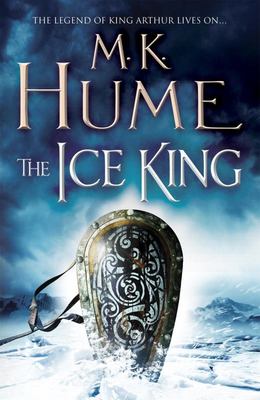 $19.98
AUD
Category: Miscellaneous | Series: Twilight of the Celts
The legend of King Arthur lives on...It is several years now since Arthur, the Last Dragon of Britain, has set foot on home soil. Roaming the Land of the Denes, he has not only engaged in brutal and bloody conflict with the barbaric Geats but he has also unearthed the most evil force within the royal co urt of Heorot. And, under the guidance of Stormbringer, the mighty Sae Dene king, he has honed his skills as a commander. Now the time has come for Arthur to brave the dangers of the frozen north as he and a band of daring sea-faring warriors prepare to embark on his ultimate voyage - to return to Britain and to create a kingdom of his own... ...Show more
$29.99
AUD
Category: Miscellaneous | Series: The Jolly Postman | Reading Level: 5+
Following on from the "Jolly Postman", this book contains six envelopes with surprising communications for the reader, the postman and characters from children's literature.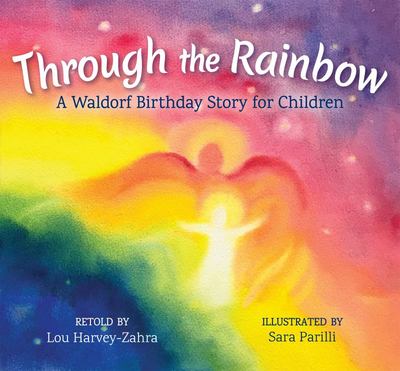 $29.99
AUD
Category: Miscellaneous
Children's birthdays are a time of reflection to look back over the last year, and remember the day they arrived in the world. The Waldorf tradition is to tell the birthday story -- the tale of a little soul who crossed the rainbow bridge, came to earth, found a loving family and became the birthday boy or girl. The birthday story has been told for generations and holds a unique place in the hearts and memories of thousands of families. Through the Rainbow is a faithful and inspiring retelling of the most well-known version of the story by parenting coach and Waldorf parent Lou Harvey-Zahra, and is accompanied by soft, ethereal illustrations by Waldorf artist and teacher Sara Parrilli. This beautiful picture book can become part of a family's traditions, read every year to celebrate a child's special day. Through the Rainbow can be personalized, making it unique for each birthday child. ...Show more
$16.98
AUD
Category: Miscellaneous
Quests, treasure, sidekicks, sworn enemies, daring deeds, unbelievable escapes... and so much more!  Young editors, mentored by children's author Rebecca Lim and publishing industry professionals, have put together a collection of adventure-themed stories, unlike anything you've ever seen.  The collec tion includes 12 intrepid tales, comics, and poems written by young Australian writers between the ages of 8 and 12, alongside a contribution from a beloved children's author yet to be announced. This book was conceived and created by young authors through the Early Harvest publishing program at 100 Story Building. Previous books developed through this program have published the work of 116 young authors as well as original contributions from Andy Griffiths, Terry Denton, Shaun Tan, Alice Pung, Sally Rippin, Maxine Beneba Clarke, Andrew McDonald, Davina Bell, and Morris Gleitzman. ...Show more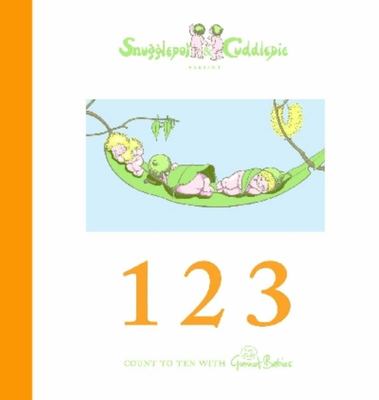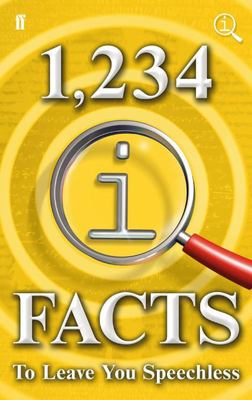 $22.99
AUD
Category: Miscellaneous
The QI team have blown your socks off, made your jaw drop and knocked you sideways. Now they return with 1,234 brand-new mind-blowing facts that will leave you speechless. flowers get suntans; Denmark imports prisoners; bees can fly higher than Mount Everest; The Republic of Ireland first got postcodes in 2015; Martin Luther King Jr got a C+ in Public Speaking; the Aztecs wore jewellery made of popcorn; no one in the UK dies of 'natural causes'; and, penguins can't taste fish. ...Show more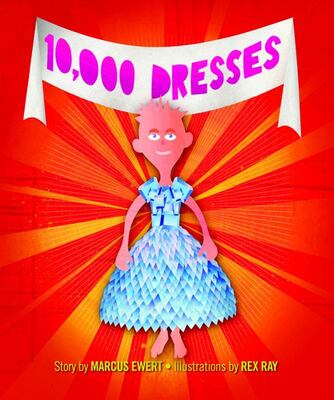 $24.99
AUD
Category: Miscellaneous | Reading Level: From 4
In her dreams, Bailey is a young girl. Every night she dreams about magical dresses. Unfortunately, when Bailey wakes up, nobody wants to hear about her beautiful dreams. This is because Bailey is a boy and shouldn't be thinking about dresses at all. However, Bailey meets an older girl who is touched an d inspired by Bailey's dreams and courage. Eventually they start making dresses together that represent Bailey's dreams coming to life. ...Show more