$19.99
AUD
Category: Philosophy | Series: Harper Perennial Modern Classics Ser.
Available in audio for the first time since its publication in 1970, and narrated by the author, Germaine Greer. A worldwide best seller, The Female Eunuch is a landmark book in the history of the women's movement and a ground-breaking feminist tract. Drawing from history, literature, and popular cultu re--past and present--Germaine Greer's searing examination of women's oppression is both an important social commentary and a passionately argued polemical masterpiece. This is one of the most famous, most widely read books on feminism ever written. ...Show more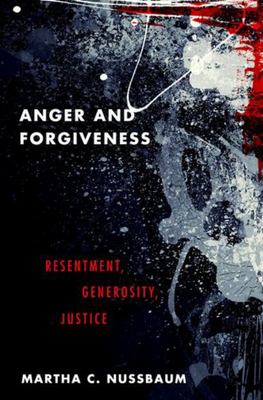 $30.95
AUD
Category: Philosophy
Anger is not just ubiquitous, it is also popular. Many people think it is impossible to care sufficiently for justice without anger at injustice. Many believe that it is impossible for individuals to vindicate their own self-respect or to move beyond an injury without anger. To not feel anger in those c ases would be considered suspect. Is this how we should think about anger, or is anger above all a disease, deforming both the personal and the political? In this wide-ranging book, Martha C. Nussbaum, one of our leading public intellectuals, argues that anger is conceptually confused and normatively pernicious. It assumes that the suffering of the wrongdoer restores the thing that was damaged, and it betrays an all-too-lively interest in relative status and humiliation. Studying anger in intimate relationships, casual daily interactions, the workplace, the criminal justice system, and movements for social transformation, Nussbaum shows that anger's core ideas are both infantile and harmful. Is forgiveness the best way of transcending anger? Nussbaum examines different conceptions of this much-sentimentalized notion, both in the Jewish and Christian traditions and in secular morality. Some forms of forgiveness are ethically promising, she claims, but others are subtle allies of retribution: those that exact a performance of contrition and abasement as a condition of waiving angry feelings. In general, she argues, a spirit of generosity (combined, in some cases, with a reliance on impartial welfare-oriented legal institutions) is the best way to respond to injury. Applied to the personal and the political realms, Nussbaum's profoundly insightful and erudite view of anger and forgiveness puts both in a startling new light. ...Show more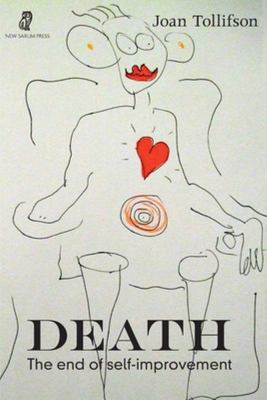 $32.99
AUD
Category: Philosophy
This book celebrates the great stripping process of aging, dying and spiritual awakening. Beautiful, poignant, at times humorous, transcendent, messy, down to earth, refreshingly honest--the book explores death, and more importantly, being alive, through a rich mix of personal stories and spiritual ref lections. Joan writes about her mother's final years and about being with friends and teachers at the end of their lives. She shares her own journey with aging, anal cancer, and other life challenges. She explores what it means to be alive in what may be the collapse of civilization and the possible extinction of life on earth due to climate change. Pointing beyond deficiency stories, future fantasies, and oppressive self-improvement projects, Joan invites an awakening to the immediacy of this moment and the wonder of ordinary life. She demonstrates a pathless path of genuine transformation, seeing all of life as sacred and worthy of devotion, and finding joy in the full range of our human experience. ...Show more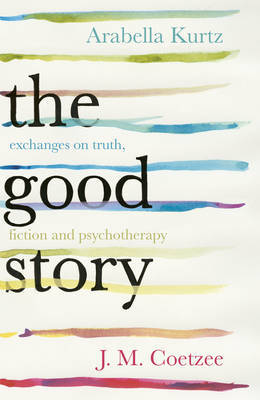 $32.99
AUD
Category: Philosophy
A fascinating dialogue on the human inclination to make up stories between a Nobel Prize-winning writer and a psychotherapist. The Good Story is an exchange between a writer with a long-standing interest in moral psychology and a psychotherapist with a training in literary studies. Arabella Kurtz and J. M. Coetzee consider psychotherapy and its wider social context from different perspectives, but at the heart of both their approaches is a concern with stories. Working alone, the writer is in sole charge of the story he or she tells. The therapist, on the other hand, collaborates with the patient in telling the story of their life. What kind of truth do the stories created by patient and therapist aim to uncover: objective truth or the shifting and subjective truth of memories explored and re-experienced in the safety of the therapeutic relationship? The authors discuss both individual psychology and the psychology of the group: the school classroom, the gang, the settler nation where the brutal deeds of the ancestors have to be accommodated into a national story. Drawing on great writers like Cervantes and Dostoevsky and on psychoanalysts like Freud and Melanie Klein, they offer illuminating insights into the stories we tell of our lives. ...Show more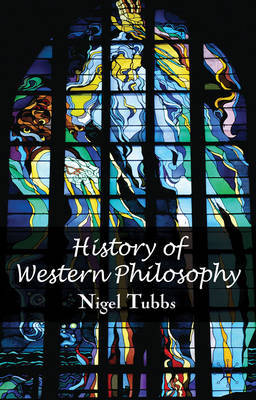 $54.95
AUD
Category: Philosophy
There remains a need for a reckoning with the 'history of Western philosophy.' This book responds to this need not by the conventional strategy of questioning History, the West, and Philosophy, but by presupposing them, and arguing that such presuppositions are unavoidable for the history of philosophy itself. By organizing the narrative according to the intersection of two relations (life/death, metaphysics/sociality) and two logics (neo-platonic/aporetic) the book presents material over a millennial history in a narrative of the comedy of education and the mis-education of reason. This framework, clearly declared at the outset, allows the author to present the essence of arguments while maintaining a powerful argumentative and even dramatic thrust absent from many more antiquarian histories of philosophy. At the same time the book covers the important stages of the history of philosophy and introduces in a novel way the contributions of Islamic and Jewish thinkers. ...Show more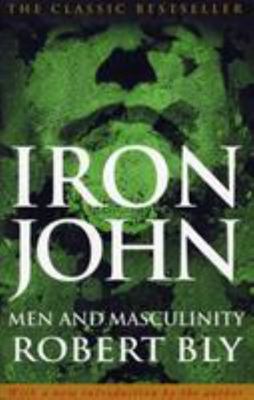 $24.99
AUD
Category: Philosophy
Robert Bly writes that it is clear to men that the images of adult manhood given by popular culture are worn out, that a man can no longer depend on them. Iron John searches for a new vision of what a man is or could be, drawing on psychology, anthropology, mythology, folklore and legend. Robert Bly loo ks at the importance of the Wild Man (reminiscent of the Wild Woman in Women Who Run With the Wolves), who he compares to a Zen priest, a shaman or a woodman. 'This book needs to be read, I believe, not as a dry work of scholarship to be judged coolly by the mind, but as the work of a poet struggling to convey an emotional experience and lead us to what he has found within himself' Guardian. 'Eclectic and unclassifiable. Iron John is a work whose mentors are the prophetic poets and crazies, William Blake and Walt Whitman' Sydney Morning Herald. 'Important.timely.and powerful' New York Times ...Show more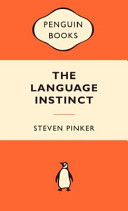 $12.99
AUD
Category: Philosophy | Series: Popular Penguins Ser. | Reading Level: good
Steven Pinker's The Language Instinctpropelled him to worldwide fame in 1994. His groundbreaking book's premise - that language is instinctual rather than acquired - so shook the foundations of biological science that the reverberations are still being felt today.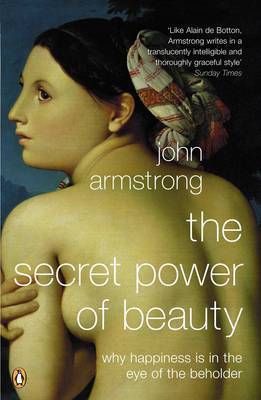 $22.95
AUD
Category: Philosophy
The notion of beauty is elusive: we love the things we find beautiful, and yet we are inarticulate when we try to communicate this love, or describe its essence. We are aware of people, paintings and houses that are universally recognized as beautiful, and yet we know also that beauty lies in the eye of the beholder. In defining beauty and our response to it, we are often caught between the concrete and the sublime. We wish to categorize beauty, to clearly label its parts, and yet we wish also to celebrate its mysterious - and at times mythical - power. Armstrong's response is a discursive and graceful journey through various and complementary interpretations, leading us from Hogarth's belief that the essence of beauty lies in shapely curves, to Kant's discourses on the meaning of pleasure. In this lucid and lyrical exploration John Armstrong aims to deepen our response both to beauty and to happiness. As he shows, the ability to truly recognise the beauty that surrounds us in the everyday could enable us to deepen the enjoyment of our lives. ...Show more
Tibetan Book of the Dead
by Graham Coleman; Gyurme Dorje (Translator); Dalai Lama XIV (Introduction by); Thupten Jinpa
$26.99
AUD
Category: Philosophy
'You will be happy in this life and joyful in the next'The Tibetan Book of the Deadis overwhelmingly the most influential of all Tibetan Buddhist texts in the West and one of the greatest works created by any culture. Offering one of the most detailed and compelling portrayals of the after-death state i n world literature, it contains comprehensive guidance and practices related to transforming our daily lives, on preparing to use death as a means of liberation, on recognizing death when it comes and on how to help those who are dying or bereaved. Created in close co-operation with a remarkable range of contemporary Tibetan masters, this first complete and unabridged English translation of The Tibetan Book of the Deadremains entirely faithful to the breathtaking beauty and clarity of the original text. ...Show more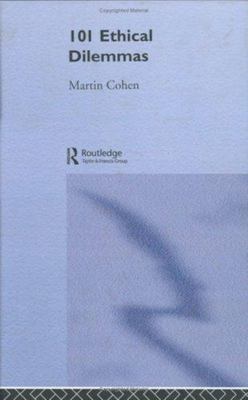 101 Ethical Dilemmas
by Martin Cohen (Brisbane Centre for Applied Ethics, Queensland University of Technology, Australia)
$29.95
AUD
Category: Philosophy
Will meat eaters get into heaven? Do trees have rights? Is it ever right to design a baby? What would you do? Would you always do the right thing? Is there a right thing? In this second edition of his thought-provoking and highly engaging introduction to ethics, Martin Cohen brings us eleven brand new e thical dilemmas including: The Dodgy Donor Clinic The Famous Footbridge Dilemma The Human Canonball. From overcrowded lifeboats to the censor's pen, Martin Cohen's stimulating and amusing dilemmas reveal the subtleties, complexities and contradictions that make up the rich tapestry of ethics. From DIY babies and breeding experiments to 'Twinkies courtroom drama' and Newgate Prison, there is a dilemma for everyone. This book may not help you become a good person, but at least you will have had a good think about it. ...Show more