$34.95
AUD
Category: Photography | Series: Australasian Nature Photography Bks.
The bioregion of Australia, New Zealand, Antarctica and New Guinea possesses a unique natural heritage stretching back 50 million years to the break-up of Gondwana. This annual photo competition focuses on this extraordinary legacy by encouraging photography of the regions nature and landscape and promo ting its special values. This 116 page hard cover book features the very best of the more than 1400 entries received in 2014, covering wildlife, sea creatures, flora and landscapes, a junior section plus a thought provoking section on human impacts. ...Show more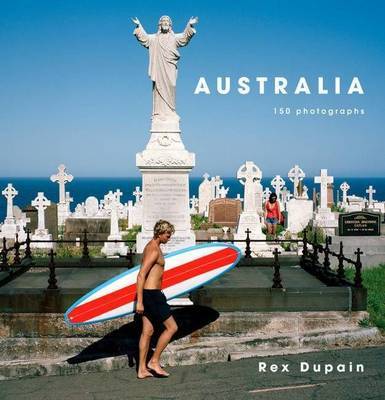 $59.95
AUD
Category: Photography
This is Australia through the eyes of one of our most gifted photographers. Rex Dupain's country is a place of iconic but nameless landscapes and astonishing visual contradictions.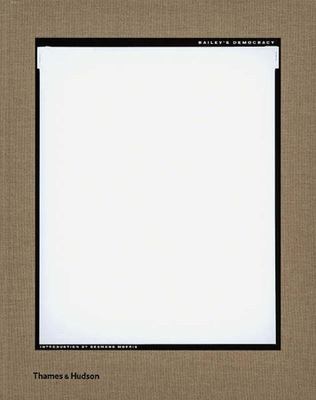 $75.00
AUD
Category: Photography
Recently, David Bailey turned his lens away from the glitterati and decided instead to focus on ordinary people - with startling results. Over a period of three years, people visiting David Bailey's studio were asked if they would agree to be photographed naked. None refused, and none was rejected. The results, presented here in one large-format volume, combine to form an all-inclusive, searingly honest portrait of humankind. Desmond Morris contributes an introduction. ...Show more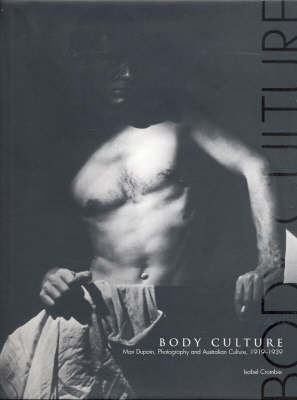 $59.99
AUD
Category: Photography
Max Dupain is regarded as one of Australia's most significant photographers. This book charts his work in relation to the impact in Australia of 'body culture', a broad ranging movement in the interwar period that was concerned with the revitalisation of the individual and the social body.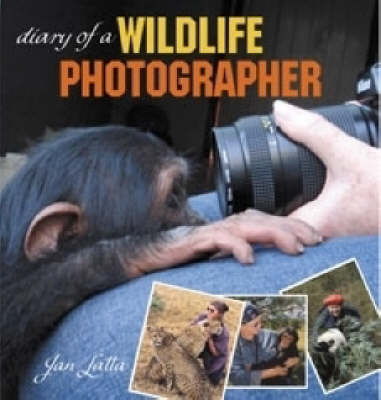 $27.95
AUD
Category: Photography
Illustrated in full colour and crammed with adventure, Diary of a Wildlife Photographer is an exciting account of one woman's incredible experiences in extraordinary places. Breakfast with a cheetah, touch the horn of a rhino, and survive an angry lion in the wilds of Africa - Just the start of a great adventure with wildlife photographer, Jan Latta! Jan was inspired to write children's books after coming face-to-face with a mountain gorilla in the African jungle. The experience changed her life. Jan has since travelled to Africa, India and China to photograph and write about animals in their natural habitat. Illustrated with Jan's beautiful full-colour photographs, Diary of a Wildlife Photographer tells of this brave and adventurous woman's astonishing adventures in extraordinary places. ...Show more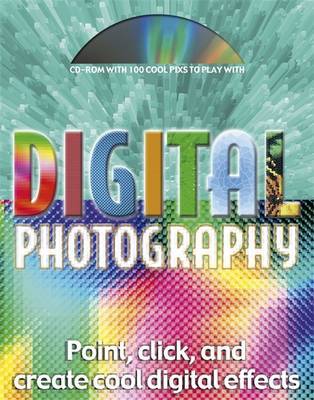 $19.95
AUD
Category: Photography
You can get rid of nasty red-eye or give your best friend a tiger's head! Ditch the jargon and take pictures like a pro with this fantastic book and CD that gives you the tools and know-how to turn snaps into really cool pics! From how your camera works, to great ideas for subjects, mini-projects and a wealth of techniques and inspiration to improve your photography, you'll be snapping with confidence before you can say 'Smile'. Use the free CD containing clip art and digital picture frames to manipulate photos on your computer and create amazing effects. So get started, get snapping and say goodbye to boring pictures! ...Show more

$49.95
AUD
Category: Photography
Fred Kruger was one of the leading landscape photographers of the 19th century in Australia, working extensively throughout Victoria. Kruger migrated from Germany in 1860 and a few years later opened a photographic studio in Carlton, Melbourne before moving his thriving practice to Geelong.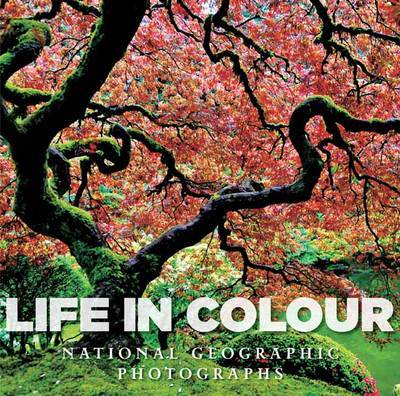 $89.99
AUD
Category: Photography
A stunning, vibrant and energetic celebration of photography and colour from National Geographic. Edited by Annie Griffiths who worked with NG on the gorgeous "Simply Beautiful" (over 13,000 copies sold in the UK to date). With chapters that follow the flow of the rainbow, "Life in Colour" explores the world through magnificent, intriguing and revelatory photography. Colour can soothe us, colour can energise us, colour can even wow us, and, as we all know, everyone has a favourite colour. "Life in Colour" is chock full of beautiful, amazing photographs - photographs guaranteed to make you look and smile - organised chapter by chapter according to their predominant colour. With a rainbow of images and with meditations and evocative quotes about colour throughout, this eye-pleasing volume is sure to appeal to a wide variety of people, most especially to women. ...Show more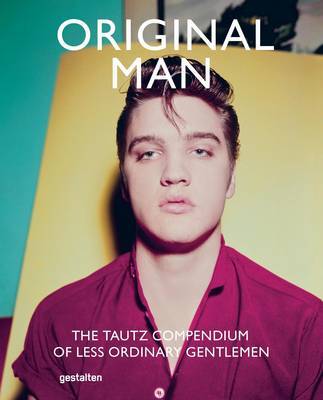 $69.50
AUD
Category: Photography
Celebrating style, individuality, and joie de vivre, this book showcases 80 original men who will inspire readers to lead a less ordinary life. Original Man is a compendium of the stories of extraordinary men. From household names including Andy Warhol, Freddie Mercury, and Yves Saint-Laurent to lesser- known personalities, the 80 men presented here are incredibly diverse, yet all share entirely original lives. Featuring famous hell-raisers such as Iggy Pop, indomitable explorers including Ernest Shackleton, visionaries like Federico Fellini, and some less mainstream personalities such as Quentin Crisp or Takeshi Kitano, these biographies are as gripping as any fiction. This book is the brainchild of UK men's fashion maven Patrick Grant. As set about re-awakening the traditional Saile Row tailoring house of E. Tautz after a thirty-year slumber, he wanted to define the kind of man he aspired to clothe. Original Man is the compelling result of his musings--a collection of portraits of men who go beyond a veneer of stylish attire to wring every last drop out of life with their actions, thoughs, or words in a manner scarcely seen nowadays. These are not the biographies of those the world considers to be the best writers, thinkers, or adventurers (though undoubtedly some arguably are). Rather, this book celebrates those that have lived lives that are genuinely different. Whether in the life of a stylist, a libertine, an artist, or a hero, originality and historical precedence trumps prowess; the manner of their endeavors is what counts, not the end result. Reflecting Grant's personal background and experiences approximately half of the book's notable men come from the UK, a quarter from the US, and most of the remainder from Western Europe. Explaining his strong British bias, Grant states "we seem to breed original characters (or celebrate them more vocally) at a rate which belies our relatively small population." Because a claim to inclusion requires sustained effort, not just a brief burst of activity, few of the men featured in Original Man are young. Some, such as Malcolm X and Ayrton Senna, died young, but had a lasting impact. The book also contains a few men well known for their hedonistic lifestyles such as Ozzy Osbourne and Oliver Reed, but it does not celebrate those who simply fritter their lives away at play unless it is done with the greatest sense of style. Often their tales are rather sad ones, like that of snooker player Alex Higgins, and are included in the hope that they are as precautionary as they are laudatory. Aware that there do not seem to be many equivalents to these stories today, Grant wishes to share these portraits to inspire readers--men and women alike--to try to live more interesting and original lives themselves. ...Show more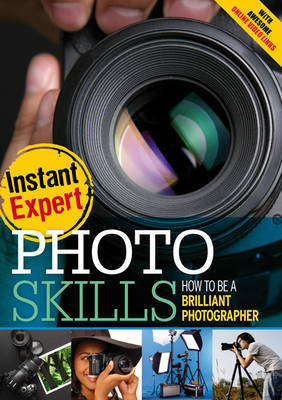 $18.99
AUD
Category: Photography | Series: Instant Expert
Amaze your friends (and annoy your enemies) with your expert knowledge of a massive range of subjects! Instant Expert takes the hottest topics for ages 12+ and turns readers from novices into knowledge-gurus. Jam-packed with information, each book offers practical, hands-on advice from insiders - people who know the subject best. Want to know how to stop your bike's brakes squealing? The best compound wheels to use for ramp skating? Or how to defend yourself if you are attacked? Instant Expert guides will show you how. Illustrated with a combination of high-impact images and step-by-step photos, these books are designed as a resource that readers will be able to return to again and again, as well as being useful for a single hit of knowledge. Exciting online video links are also provided to carefully demonstrate techniques, enabling readers to watch an expert and see how it's done. ...Show more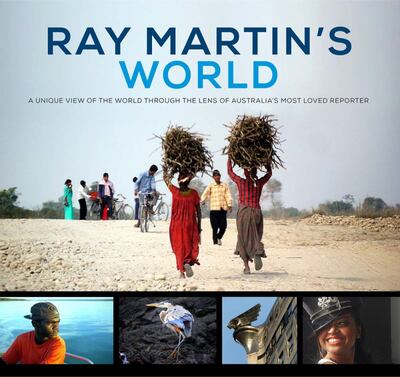 $45.00
AUD
Category: Photography
Everyone in Australia knows Ray Martin the journalist and TV presenter, but few know about his secret passion photography. Full-colour and gloriously produced, this book will showcase Ray's stunning photos from Australia and around the world. Ray presents landscapes from remote Central Australia to the wild Galapagos Islands to unseen angles of New York. He captures people leaving the Fred Hollows eye clinics in Kathmandu who have just regained their site after decades of blindness; the streets of Libya as Gaddafi falls; the devastation in Christchurch post-earthquake. He gives us celebrities captured in candid moments, and the private moments of those he meets on his travels. As a celebrated journalist, Ray has had access to some amazing locations and situations, making this collection unique. The photographs will be augmented by the fascinating stories that Ray tells about his travels. ...Show more