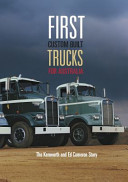 KENWORTH FIRST CUSTOM BUILT TRUCKS FOR AUSTRALIA
by Edwin (Ed) Cameron; Orangehammer Marketing Communications (Prepared for Publication by, Cover Design by)
$55.00
AUD
Category: Planes, Trains and Automobiles
This is a story of the pioneering of motor transport, beginning at Doncaster in Victoria delivering fruit in the 1940s. After World War 2, Ed Cameron and his brothers were the driving force began regular deliveries of produce from Melbourne to Sydney. They formed the D&E Cameron transport company, t o battle the primitive Hume Highway. Frustrated by the inadequacies of the available European and British trucks, Ed found the solution by importing the first Kenworths to Australia. It was through his efforts that Kenworth set up at Bayswater in Victoria, to produce trucks custom- built for Australian long-haul transport conditions.D&E Cameron ceased operations in the 1970s, but the name continues as Ed's son runs the very successful Glen Cameron Group, as one of Australia's leading transport operations. In this book, Ed Cameron tells the Kenworth story against the background of his family history, and the diversity of his interests following his life on the roads. ...Show more
$34.99
AUD
Category: Planes, Trains and Automobiles
There's a lot of aeroplanes and aviators down in that water. Thank God I'm not one of them.From pioneering and outback flights to delivering Spitfires or tackling the jungles of New Guinea, Australian Women Pilots tells of ten Australians with extraordinary stories.Women have been flying since the early days of aviation but, with a few notable exceptions, they have rarely been visible or well known. Kathy Mexted shares the feats of trailblazers like Nancy Bird Walton, Deborah Wardley, who was told by Ansett that women couldn't be pilots, and Gaby Kennard, the first Australian woman to fly solo around the world. Others are perhaps less known, but as pilots involved with the Royal Flying Doctor Service, Britain's Air Transport Auxiliary, the RAAF, aerial agriculture or long-range ferrying, their stories are just as extraordinary.Packed with drama, adventure and sometimes heartbreak, this riveting book is a salute to those women who refused to keep their feet on the ground.'Pass this book onto a young woman, who has a dream, and inspire her to take action in whatever direction she chooses…who knows where she can end up.' — Matt Hall, Red Bull Air Race World Champion 'Like most of these pilots, I was often away from home, working mostly with men, and figuring out how I fitted into it all. In my 30-year music career, I've had many girls approach me to tell me that they picked up a bass after seeing me play. I hope that by reading this book, young women will see what they can be.' — Janet English, Bass Guitarist of Spiderbait ...Show more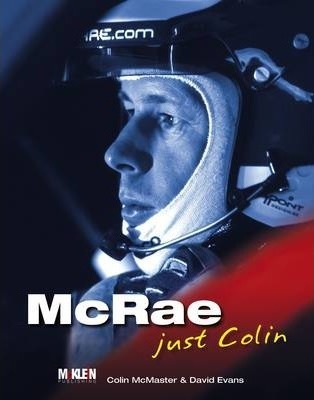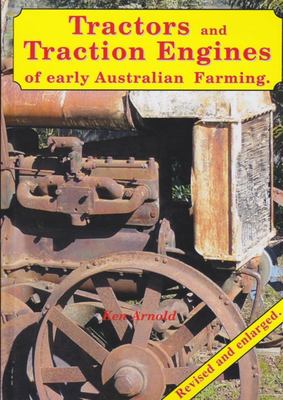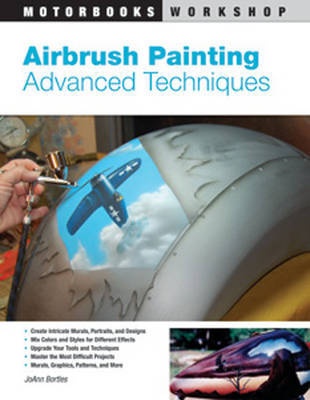 $39.99
AUD
Category: Planes, Trains and Automobiles
Taking up from where her best-selling "How to Master Airbrush Techniques" left off, world-famous custom painter JoAnne Bortles guides airbrush painters to a new level with a full range of techniques and their applications. Her straightforward, clearly illustrated directions show how to airbrush everythi ng from backgrounds and murals to animal subjects and delicate human features on virtually every surface. From choosing photographs and drawing designs to depicting machinery and animals to manipulating light and dark, Bortle's direct, easy-to-follow guide is the perfect resource for airbrush painters eager to expand their skills, and is certain to be received warmly by the airbrush community. ...Show more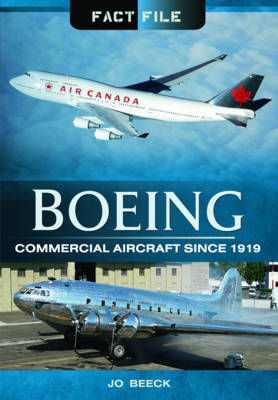 $29.99
AUD
Category: Planes, Trains and Automobiles
With their pioneering designs, the Boeing Company has paved the way for the commercial aviation in its present form. In this Fact File edition, all civil aircraft are featured with all the relevant data and images.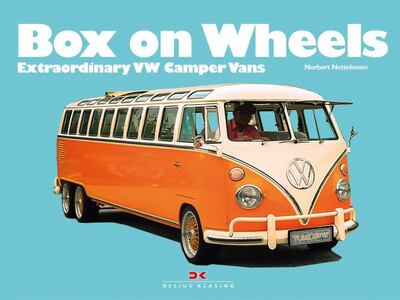 $32.99
AUD
Category: Planes, Trains and Automobiles
- Dedicated to the VW camper, a cult classic, celebrating its many guises, in all their glory "Though this be madness, yet there is method in't." The VW camper van has been a cult classic for decades and has a broad fanbase all around the world. But Norbert Nettekoven is not interested in immaculately r estored collector's pieces, he is looking for the maddest and baddest, the funniest, nicest and strangest camper vans on the planet. From born-again rust bucket to lowered street racer, from stretch limo to steam punk. This eclectic collection of camper vans will blow your mind. ...Show more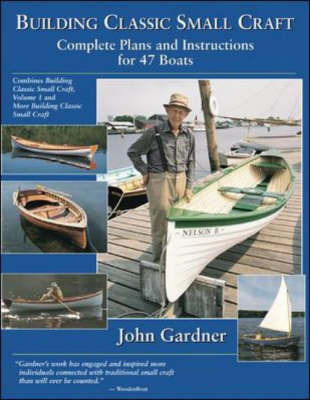 $52.95
AUD
Category: Planes, Trains and Automobiles
As Associate Curator of Small Craft at Mystic Seaport Museum from 1969 to 1995, John Gardner sought out the best examples of classic wooden boats and then measured them, drew them, and researched their histories. Building Classic Small Craft offers his meticulous plans and clear and complete instruction s for building 47 beautiful, functional wooden boats for oar, motor, and sail, including dories, peapods, Sea Bright skiffs, wherries, Rangeley boats, and many others--a lifetimes worth of admirable projects that any amateur builder can tackle successfully. ...Show more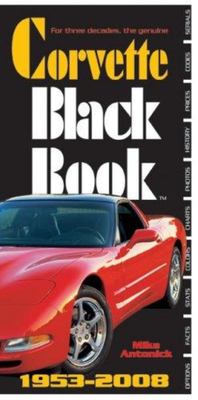 $24.99
AUD
Category: Planes, Trains and Automobiles | Series: Corvette Black Book Ser.
with over fifty years under it's belt, Corvette is one of the world's longest continually produced sports cars, and one of the most valuable on the market today. Six generations of cars have produced a dizzying variety of combinations, form the original Stovebolt-6-powerd version to big-block 60's bruis ers, to today's sophisticated C6 road rocket. The perfect companion for the Corvette enthusiast, this is stuffed full of every shred of available information on Corvettes: options, colors, stats, facts, history, prices, codes, serial numbers and more. An invaluable reference guide for any car collector, buyer, and enthusiast! ...Show more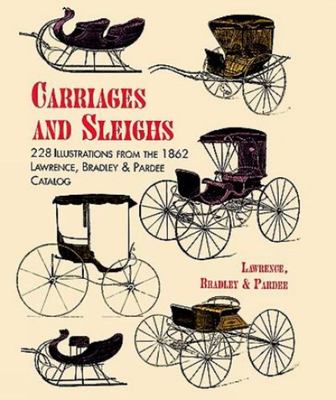 $29.95
AUD
Category: Planes, Trains and Automobiles | Series: Dover Transportation Ser.
This volume reproduces an extremely rare catalog published in 1862 by the noted carriage manufacturer Lawrence, Bradley and Pardee of New Haven, Connecticut. It contains more than 200 finely detailed engravings of carriages and sleighs from the mid-nineteenth century.Proudly advertising everything from a Light French Dog-Cart to "a very Rich Glass-Quartered Coach," complete with steps, iron baggage rack, and full trim, the catalog also includes customized models of a curtain coach, child's chaise, light French coupe, cabriolet, six-seat beach wagon, Portland sleigh, and scores of other carriages and coaches. Complete with original descriptions and prices, these elegant illustrations offer transportation buffs an opportunity to study the horse-drawn vehicles of yesteryear in an inexpensive republication of a catalog worth hundreds of dollars in its original edition. These pages also represent a rich source of royalty-free art for today's commercial artists and advertisers, as well as an enjoyable browsing volume for antiques enthusiasts and anyone fascinated by American life in a bygone era. ...Show more