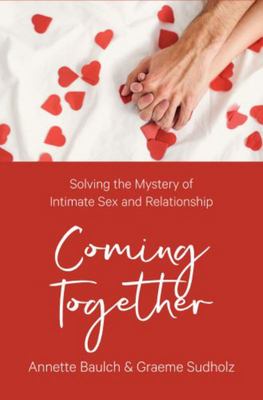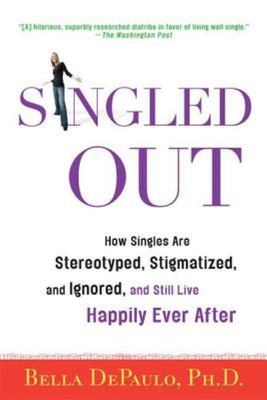 $34.99
AUD
Category: Relationships
""Singled Out" debunks myths and stereotypes about single people and lays the groundwork for social, political, and economic change." -- Thomas F. Coleman, Executive Director, Unmarried America Drawing from decades of scientific research and stacks of stories from the front lines of singlehood, Bella De Paulo debunks the myths of singledom---and shows that just about everything you've heard about the benefits of getting married and the perils of staying single are grossly exaggerated or just plain wrong. Although singles are singled out for unfair treatment by the workplace, the marketplace, and the federal tax structure, they are not simply victims of this singlism--single people really are living happily ever after. "Singled Out" Debunks Ten Myths of Singlehood, Including: -Myth--The Dark Aura of Singlehood: You are miserable and lonely and your life is tragic.-Myth--Attention, Single Women: Your work won't love you back and your eggs will dry up. Also, you don't get any and you're promiscuous.-Myth--Attention, Single Men: You are horny, slovenly, and irresponsible, and you are the scary criminals. Or you are sexy, fastidious, frivolous, and gay. "Elegant analysis, wonderfully detailed examples, and clear and witty prose...A must-read for all single adults, their friends and families, as well as social scientists and policy advocates."--E. Kay Trimberger, author of "The New Single Woman" "The singles movement is coming to a bookstore near you."--"Associated Press" "Fascinating . .this book could hardly have come at a better time. As much as societal adulation of the couple discriminates against single people, "Singled Out" suggests that it can also undermine marriage."--"The""Christian Science Monitor" ...Show more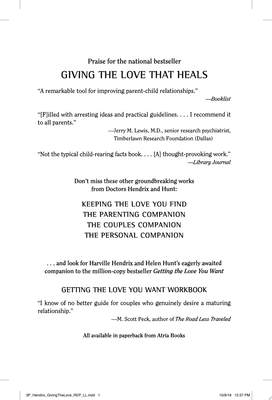 $19.95
AUD
Category: Relationships
Uses an understanding of unconscious desires and needs to offer advice to parents on how to promote the emotional wholeness of their children and nurture their own development at the same time.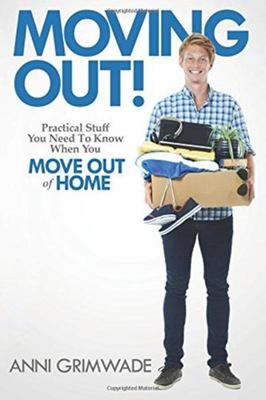 $24.95
AUD
Category: Relationships
Kids moving out? Or you want them to? Give them this book and send them on their way! This new book covers all those practical skills you've been trying to teach your children and has every handy tip that children finishing school or leaving home need to know. Moving Out! will teach your children how to cook something better than cup noodles and cereal, how to find a place to live in and how to clean it, how to care for their clothes, look after their health, manage their finances and look after their car. A quick read will teach them how to sew on a button, look after a drunk friend, prepare a CV, cook a perfect steak and know if they really need to see a doctor. It is designed as the perfect gift for 18-25 year olds who are heading off to college or moving out into their own place. Finally. ...Show more
$24.95
AUD
Category: Relationships | Series: Strand Publishing Ser.
A revealing "personality profile" self-test and Littauer's insightful advice help readers better understand themselves and others. A best-seller.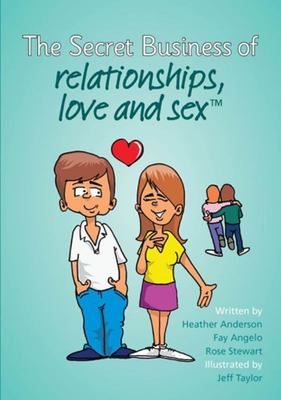 $19.99
AUD
Category: Relationships
This book introduces young people to the information they need as they develop during adolescence.It provides information about puberty, conception, pregnancy and birth.Importantly, the book explores the changing friendships and relationships experienced at this time, including:-Romantic relationshipsSe xual attractionSexual decision makingGender identity and sexual preferenceHealthy relationshipsThe book includes information every young person needs to know:-Emotional and physical safetyContraceptionUnplanned pregnancySexually Transmitted Infection (STI)Legal issues ...Show more
$34.99
AUD
Category: Relationships
Everything you need to know about supporting ageing parents, from author and comedian Jean Kittson.This warm and witty practical guide is a one-stop shop for information on how to support your ageing loved ones: how to protect their health and wellbeing, keep them safe and secure, and enable them to be self-determining and independent for as long as possible. Full of expert advice and first-hand experience, this is your go-to resource to help you: * Navigate the bureaucratic maze while remaining sane* Understand what is needed for your elder's health and wellbeing and how to get it, especially in a medical emergency* Survive the avalanche of legal papers and official forms* Choose the best place for them to live - home, retirement village, residential aged care, or granny and grandpa flat - and help your elders relocate with love and respect. Compelled to discuss some of life's most confronting questions, Jean shares heartfelt stories and clear facts alongside wonderful cartoons from much-loved Australian cartoonist, Patrick Cook. Following on from her 2014 bestseller, You're Still Hot to Me, a treatise on menopause, We Need to Talk About Mum and Dad is a guide to what happens when we become parents of our parents. ...Show more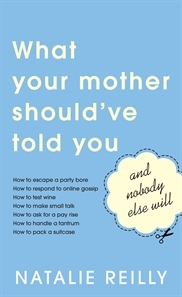 $17.99
AUD
Category: Relationships
If you've ever lost sleep over how to end a friendship or how to recover from an email faux pas at work, or you want to learn how to speak in public or you just simply want the secret to happiness, What Your Mother Should've Told You and Nobody Else Will gives you all the answers. With everything from h omespun wisdoms and invaluable life lessons to navigating the minefield of 21st-century dilemmas and manners, here are all those things your mother should have taught you, but you weren't ready to hear at the time. ...Show more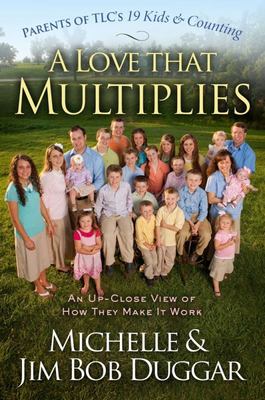 $24.99
AUD
Category: Relationships
In A Love that Multiplies, Michelle and Jim Bob Duggar share the principles they have relied upon to get them through the challenges of raising nineteen children, as well as the character qualities they teach their kids and try to model themselves. The world continues to be amazed by their nineteen well -groomed, well-behaved, well-schooled children and their home life, which focuses on family, financial responsibility, fun--and most importantly, faith. The Duggars show how parents can succeed whether they're rearing a single child or several. ...Show more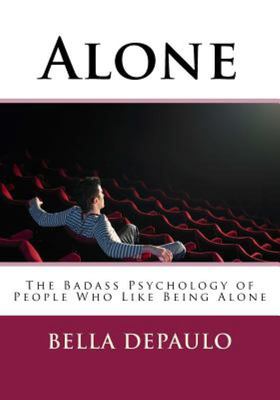 $39.99
AUD
Category: Relationships
When Bella DePaulo published "The badass personalities of people who like being alone" at her "Living Single" blog at Psychology Today, it was an instant hit. "Alone" is a collection of more than 60 of Dr. DePaulo's writings on people who like their time alone. The articles were first published at the W ashington Post, Psych Central, and Psychology Today. The 8 sections of "Alone" are: I.The True Meanings of Alone, Loner, and Lonely II.Why People Who Like Being Alone Are Badasses III.The Positive Psychology of Solitude: What's So Great About Being Alone IV.Time Alone: Craving It More Than Ever V.Alone in Public: Dining Alone, Traveling Alone, Alone in a Crowd VI.The Demographic Trend Sweeping the World: Living Alone VII.How People Will Try to Scare You About Being Alone - and Why You Should Blow Them Off VIII.Keep on Reading: Insights from Great Books on Solitude Dr. Bella DePaulo, a Harvard PhD, has been described by Atlantic magazine as "America's foremost thinker and writer on the single experience." "Alone" is her 20th book. About those people who like living alone: readers of "Alone" will never think about them the same way again. ...Show more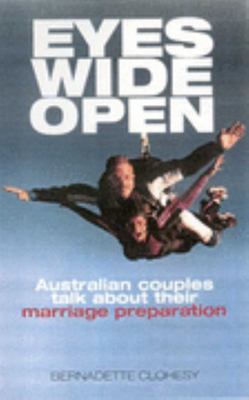 $32.99
AUD
Category: Relationships | Reading Level: Adult
What do our girls think about their fathers? And what are fathers struggling with when it comes to their relationship with their daughters? The bestselling author of BEING 14 now tackles the complicated father/daughter relationship. Award-winning journalist, author and commentator Madonna King has inte rviewed over five-hundred girls and many fathers, as well as leading psychologists, school principals, CEOs, police, guidance counsellors and neuroscientists, to get the answers all mothers, fathers and daughters need to know. Exploring a father's role in his daughter's life from a daughter's perspective as well as the father's, Madonna examines the key issues that arise to help families navigate the sometimes very difficult moments. This essential and insightful book reveals why daughters turn against their fathers, teen rebellion, discipline, sexual education, the impact of broken families, how much influence a father can/should have and what you can do to repair a broken relationship. FATHERS AND DAUGHTERS will give a voice to our girls, insight to our fathers and peace of mind to both. 'valuable for any parents' SUNDAY TIMES on Madonna King's BEING 14 ...Show more