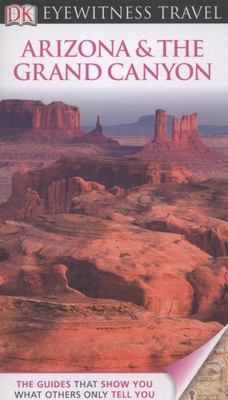 $8.99
AUD
$19.99
(55% off)
Category: Second Hand Travel | Series: DK Eyewitness Travel Guide
The "DK Eyewitness Arizona & the Grand Canyon Travel Guide" is your indispensible guide to this beautiful part of the world. The fully updated guide includes unique cutaways, floorplans and reconstructions of the must-see sites, plus street-by-street maps of all the fascinating cities and towns. The new-look guide is also packed with photographs and illustrations leading you straight to the best attractions on offer. The uniquely visual "DK Eyewitness Travel" guide will help you to discover everything region by region; from local festivals and markets to day trips around the countryside. Detailed listings will guide you to the best hotels, restaurants, bars and shops for all budgets, whilst detailed practical information will help you to get around, whether by train, bus or car. Plus, DK's excellent insider tips and essential local information will help you explore every corner of Arizona & the Grand Canyon effortlessly. "DK Eyewitness Arizona & the Grand Canyon Travel Guide" - showing you what others only tell you. ...Show more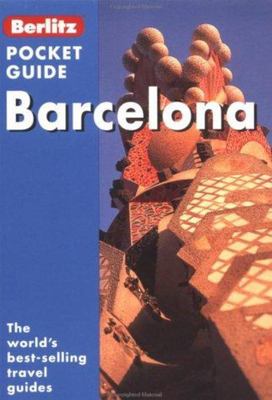 $7.99
AUD
$8.52
(6% off)
Category: Second Hand Travel | Series: Berlitz Pocket Guide Ser.
Packed with stunning photographs, easy-to-use maps, and all the information you really need to get the most from your visit! In this compact guide, our writers help you plan itineraries for short and longer stays. Complete with must-see sights on and off the beaten track as well as current hotel and res taurant recommendations. And the convenient size of the guide allows you to take it along in your pocket or handbag. Take the world in your pocket next time and travel with this handy Berlitz guide. ...Show more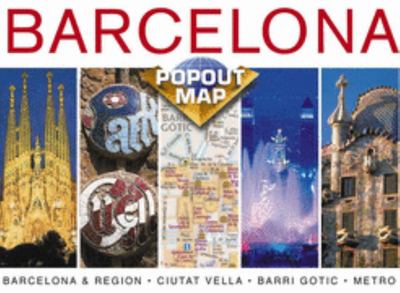 $17.99
AUD
$19.12
(5% off)
Category: Second Hand Travel | Series: Europe Popout Maps Ser.
This brand new edition provides a comprehensive and highly visual introduction to the lively and cosmopolitan city of Barcelona, bringing its history, places and local people to life at the turn of a page. The 'Places' section provides a detailed, district-by-district exploration of all the places to vi sit and principal sites along the way are clearly cross-referenced by number to the full-colour maps found throughout the guide. Expanded and updated restaurant listings feature the best eateries to suit all budgets within each area, providing the address, phone number, opening times and price range, followed by a useful review. Barcelona is a shopping hotspot and this guide reveals insider tips on where to find the best buys. A brand new 'Editor's Choice' section illustrates everything you simply can't afford to miss, including lesser-known attractions, family activities and money-saving hints. Expert local writers provide authoritative essays on the city's history and interesting cultural features. A fully-indexed street atlas enables instant orientation, helping you to navigate around the city with ease and also plots restaurants. The comprehensive 'Travel Tips' section provides all the essential information you'll need for a hassle-free holiday, covering accommodation for all budgets, transport, activities and useful booking information, plus a handy A-Z of further practical advice and contact details. The unique combination of insightful exploration alongside practical advice makes this guide a fascinating background read and an invaluable on-the-spot companion ...Show more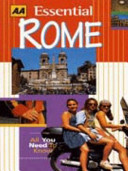 $7.99
AUD
$16.95
(52% off)
Category: Second Hand Travel | Series: Aa Essentials Ser.
All you need to know in a handy pocket guide. Get the most from your holiday with AA Essential Guide - compact yet packed with information, helpful and easy to use. The Top Ten sights are picked out for you by the expert author and key places to visit in the main A to Z section are given star ratings to help you decide. Useful features such as The Ten Essentials (experiences not to be missed) and Peace and Quiet (getting off the beaten track) provide the perfect introduction. Detailed lists recommend the best places to eat and drink; where to shop; children's attractions; local activities and nightlife. All this, plus suggested walks and drives, colour photographs throughout, clear maps and practical travel advice. ...Show more