$69.99
AUD
Category: Toys & Games
The Elf on the Shelf: A Christmas Tradition is an activity the entire family will enjoy. Based on the tradition Carol Aebersold began with her family in the 1970s, this cleverly rhymed children's book explains that Santa knows who is naughty and/or nice because he sends a scout elf to every home. During the holiday season, the elf watches children by day and reports to Santa each night. When children awake, the elf has returned from the North Pole and can be found hiding in a different location. This activity allows The Elf on the Shelf to become a delightful hide-and-seek game.   ...Show more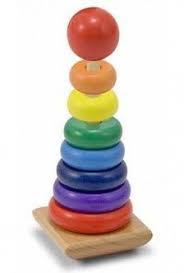 $25.99
AUD
Category: Toys & Games
Talk about a classic childhood toy! All the colours of the rainbow are represented by these eight smooth, easy-grasp wooden pieces. Stack them on the solid-wood base, designed with rocking edges for safe and intriguing play.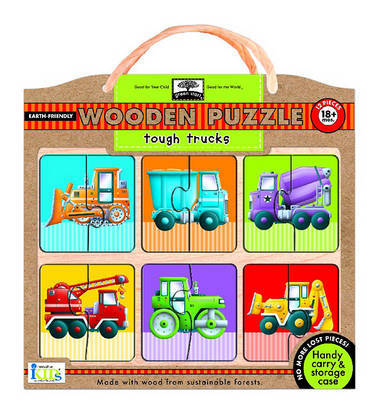 $16.95
AUD
Category: Toys & Games | Series: Green Start Wooden Puzzles Ser.
"Brand new in the green start? series made from 98% post consumer recycled materials and printed with eco friendly inks, this extension brings earth-friendly messages and all natural materials to the joy of creating beautiful floor puzzles. Packaged in reusable totebox, each of these 12-piece floor puzz les reveals a unique, endearing scene that kids will love to build. "Kids will love putting together this puzzle full of colorful, tough trucks. Comes with adorable and reusable storage box. ...Show more
$22.99
AUD
Category: Toys & Games
UNO is the classic card game that's easy to pick up and impossible to put down! Players take turns matching a card in their hand with the current card shown on top of the deck either by color or number. Special action cards deliver game-changing moments as they help you defeat your opponents. These in clude Skips, Reverses, Draw Twos, Wild and Draw Four Wild cards. You'll find 25 of each color (red, green, blue, and yellow), eight Wild cards, three Customizable cards and one Special Rule card inside the 112-card deck. If you can't make a match, you must draw from the central pile! And when you're down to one card, don't forget to shout 'UNO!' The first player to rid themselves of all the cards in their hand before their opponents wins. It's Fast Fun for Everyone! ...Show more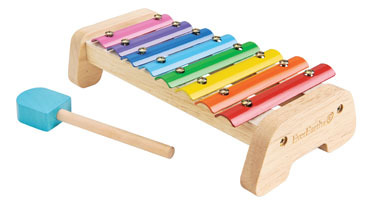 $42.99
AUD
Category: Toys & Games
Eight brightly coloured bars produce different sounds for your child to practice recognising musical notes, as well as hand-eye coordination to hit each bar in the right place.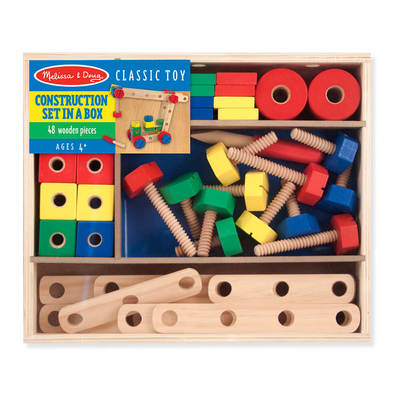 $69.99
AUD
Category: Toys & Games
With 48 wooden pieces (including nuts, bolts, drilled bars to connect, and a child-size screwdriver), this classic building set gives kids all they need to tinker and build! Printed right on the sturdy storage box are building plans for a crane, motorcycle, airplane, and race car to get the fun started. With some imagination and a few creative twists and turns, kids can make hundreds more amazing structures, too! Any time kids play with this durable set, they'll be building fine motor skills, problem-solving skills, and hand-eye coordination. Included extension activities guide parents to educational activities that also build early math skills. ...Show more
$25.99
AUD
Category: Toys & Games
Play School's Little Ted is soft plush and wears a yellow t-shirt with Little Ted written on the front. Ages 3+.
Pete the Cat
by Merrymakers Distribution
$29.95
AUD
Category: Toys & Games
Pete the Cat is the grooviest, most popular cat in town and now you can be too with this pillow-soft and snuggly plush. With his signature big feet, floppy legs, and a big heart, this 14.5" Pete is ready to cuddle up, stroll through town or sing a song. Safe for all ages, perfect for ages 2 and up.
Items per page:
1 - 9 of 9