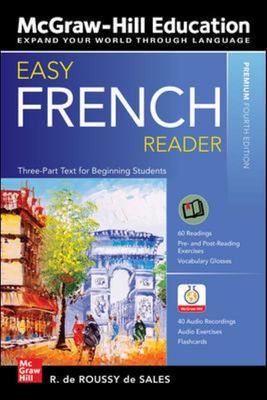 $29.95
AUD
Category: Travel
Start Reading in French Immediately and Build Your Language Skills in No Time Whether you're a brand-new beginner or an advanced-beginning learner, the Easy Reader series enables you to dive into the language with engaging readings that progress in difficulty to match your growing reading skills. This p rocess will allow you to rapidly build comprehension and confidence as you enjoy the stories and complete the post-reading exercises.EASY FRENCH READER is divided into three parts: Part I describes the adventures of two friends, an American and a Parisian, as they learn about their respective cultures. As you read about their experiences, you'll discover the nuances of language and culture right along with the students.Part II describes episodes in the colorful history of France, from ancient Gaul to the present, offering biographical sketches of famous personalities, including Joan of Arc, Louis XIV, and Charles de Gaulle.Part III is comprised of four abridged short stories by famous French authors that allow you to practice your grammar and vocabulary skills on authentic works of French literature.The bonus app that accompanies this book provides: FLASHCARDS to aid memorization of all vocabulary termsAUDIO recordings of numerous reading passagesRECORD-YOURSELF feature to improve your pronunciationAUTO-FILL GLOSSARY for quick reference ...Show more
$14.99
AUD
Category: Travel | Series: Phrasebook Ser.
Lonely Planet French Phrasebook & Dictionaryis your handy passport to culturally enriching travels with the most relevant and useful French phrases and vocabulary for all your travel needs. Ask about tucked-away vineyards, bargain with local farmers at the market or order wine like a professional; a ll with your trusted travel companion. With language tools in your back pocket, you can truly get to the heart of wherever you go, so begin your journey now! Get More From Your Trip with Easy-to-Find Phrases for Every Travel Situation! Feel at easewith essential tips on culture, manners, idioms and multiple meanings Order with confidence,explain food allergies, and try new foods with the menu decoder Save timeand hassles with vital phrases at your fingertips Never get stuck for wordswith the 3500-word two-way, quick-reference dictionary Be preparedfor both common and emergency travel situations with practical phrases and terminology Meet friendswith conversation starter phrases Get your message across with easy-to-use pronunciation guides Inside Lonely Planet French Phrasebook & Dictionary: Full-colourthroughout User-friendly layoutorganised by travel scenario categories Survival phrasesinside front cover for at-a-glance on-the-fly cues Covers Basics -time, dates, numbers, amounts, pronunciation, reading tips, grammar rules Practical -travel with kids, disabled travellers, sightseeing, business, banking, post office, internet, phones, repairs, bargaining, accommodation, directions, border crossing, transport Social -meeting people, interests, feelings, opinions, going out, romance, culture, activities, weather Safe Travel - emergencies, police, doctor, chemist, dentist, symptoms, conditions Food -ordering, at the market, at the bar, dishes, ingredients The Perfect Choice: Lonely Planet French Phrasebook & Dictionary,a pocket-sized comprehensive language guide, provides on-the-go language assistance; great for language students and travellers looking to interact with locals and immerse themselves in local culture. About Lonely Planet: Started in 1973, Lonely Planet is the world's leading travel guide publisher with guidebooks to every destination on the planet, and has been connecting travellers and locals for over 25 years with phrasebooks for 120 languages, more than any other publisher! With an award-winning website, a suite of mobile and digital travel products, and a dedicated traveller community, Lonely Planet enables curious travellers to experience the world and to truly get to the heart of the places they find themselves. ...Show more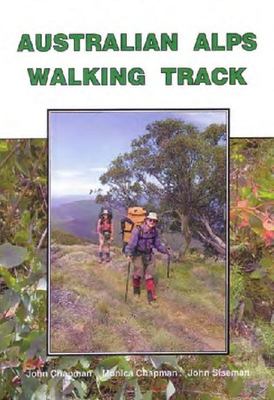 $42.50
AUD
Category: Travel
The Australian Alps Walking Track is a long route that passes through the mountains of Victoria and New South Wales. It is primarily a wilderness style walk as it passes through natural landscapes. The track essentially follows the crest of the alpine range (the Alps) from southern Victoria through to t he Australian Capital Territory. On the way it crosses all the highest mountain regions from the Baw Baw Plateau, the Mt Howitt area, the Bogong High Plains, the Cobberras, the Kosciuszko National Park and finally into the Namadgi National Park near Canberra. This new edition is a major rewrite and redesign - printed in colour throughout and has colour topographic maps for the entire track. Gradient profiles are improved with more detail and the 171 colour photographs are placed with the text they illustrate. ...Show more
$26.99
AUD
Category: Travel
THE ULTIMATE A-TO-Z GUIDE REVEALING EVERYTHING YOU NEED TO KNOW TO BECOME A METAL DETECTING EXPERT   Nothing is as thrilling as finding cool (and often valuable) stuff right under your feet. So grab this guide and get ready to dig up more and more finds. Packed with helpful information on making your search successful and exciting, The Metal Detecting Bible serves up step-by-step instructions, illustrations, and useful photos that can turn you into a professional treasure hunter.   From quick-start tips for novices to insider secrets for the most experienced hobbyists, this hands-on guide is the ultimate resource on all aspects of metal detecting.   - Choose the best metal detector- Learn where to search and why- Practice appropriate swing techniques- Integrate advanced GPS technology-Scout out beaches, parks and historic sites- Gain permission to hunt on private property-Identify antique coins, relics and jewelry- Use handy target recovery tools- Clean and safely preserve your finds- Sell your finds for a profit ...Show more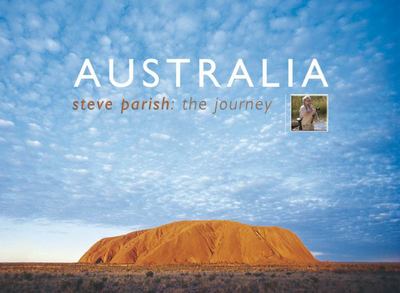 $59.95
AUD
Category: Travel
Australia is an ancient island continent of contrasts and extremes, from lush tropical rainforests to the parched deserts of the inland. The continent's diversity of climates, landforms and habitats are home to an array of fauna and flora, many unique to Australia. At sixteen sites, the natural and cult ural heritage values are so outstanding that they have been inscribed on the World Heritage List. In these, and in national parks and reserves, the country's natural treasures are protected and preserved. ...Show more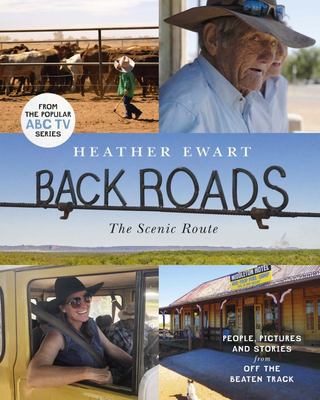 $39.99
AUD
Category: Travel
From the ABC Back Roads team, Australia's inspiring rural communities in splendid, vivid colour During the five years it has been appearing on our screens, ABC TV's Back Roads has taken us across Australia, through scorched deserts, along sapphire coasts, up breathtaking mountains and over gentle, roll ing plains. It has shown us the rugged landscapes, the resilient communities and the extraordinary individuals who make a life in those areas outside the big cities. In this book, we capture in vivid colour some of our favourite people and places. Full of glorious photos that show us the spirit, purpose, difficulties and humour of outback life, this book is a tribute to the surprising characters, the rarely told stories and the sometimes beautiful, sometimes strange places that exist along the back roads of our extraordinary country. ...Show more
$29.99
AUD
Category: Travel | Reading Level: near fine
What would move you to ditch your life and take off into the wild for six months? For Melbourne woman Laura Waters, it took the implosion of a toxic relationship and a crippling bout of anxiety. Armed with a compass, a paper map and as much food as she could carry, she set out to walk the untamed landsc apes of New Zealand's Te Araroa track, 3000 kilometres of raw, wild, mountainous trail winding from the top of the North Island to the frosty tip of the South Island. But when her walking partner dropped out on the first day, she was faced with a choice: abandon the journey and retreat to the safety of home, or throw caution to the wind and continue on – alone. She chose to walk on. For six months, she battled not only treacherous mountain ridges and river crossings, but also the demons of self-doubt and anxiety, and the shadow of an emotionally abusive relationship. At the end of Te Araroa ('the long pathway', as it is translated from Maori) it was the hardearned insights into mental health, emotional wellbeing and fulfilling relationships – with others as well as with herself – that were Laura's greatest accomplishments. She emerged 'rewilded', and it transformed her life. ...Show more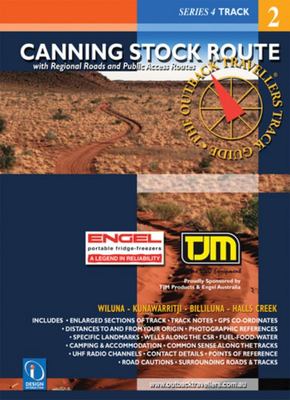 $19.95
AUD
Category: Travel | Series: The\Outback Travellers Track Guides
The Canning Stock Route runs from Wiluna to Halls Creek and is arguably the most remote track in Australia and one of the longest. The track traverses pristine Aussie deserts and has its fair share of rough corrugations, rocks and over 700 sand dunes. The majority of this area is now owned by the Aborig inal people and respect for their sacred locations and adherence to permit requirements is paramount. It is a major trip and one that demands thorough preparation and experience with 4x4 skills. There are 51 Wells, all of which need to be visited, but only a hand full have good water. The CSR is an experience any outback traveller should seek. It is an adventure, arduous and delightful, with many highlights, tragedies, unique terrain and colour. A must do. ...Show more
$21.95
AUD
Category: Travel | Series: Citix60
CITIX60 are guides to some of the world's most renowned design hubs - cities that lead the world in all forms of visual culture and aesthetic innovation. Curated by a select group of local artists, designers, chefs, architects, musicians, photographers and filmmakers, CITIX60 guides provide an insiders' view of what makes a trip to his or her town memorable. Contains up-to-date recommendations on the hottest accommodations, eateries and shops frequented by Melbourne's creative workers. ...Show more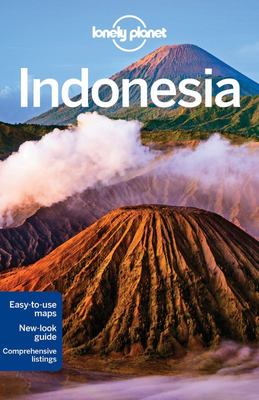 $39.99
AUD
Category: Travel | Series: Travel Guide Ser.
#1 best-selling guide to Indonesia* Lonely Planet Indonesia is your passport to the most relevant, up-to-date advice on what to see and skip, and what hidden discoveries await you. Take in a traditional gamelan performance, laze on hidden beaches, or hike volcanic peaks; all with your trusted travel co mpanion. Get to the heart of Indonesia and begin your journey now Inside Lonely Planet Indonesia Travel Guide: Colour maps and images throughout Highlights and itineraries help you tailor your trip to your personal needs and interests Insider tips to save time and money and get around like a local, avoiding crowds and trouble spots Essential info at your fingertips - hours of operation, phone numbers, websites, transit tips, prices Honest reviews for all budgets - eating, sleeping, sight-seeing, going out, shopping, hidden gems that most guidebooks miss Cultural insights give you a richer, more rewarding travel experience - history, cuisine, environment, outdoor activities, responsible travel and more Over 60 maps Covers Java, Bali, Nusa Tenggara, Maluku, Papua, Sumatra, Kalimantan, Sulawesi and more The Perfect Choice: Lonely Planet Indonesia, our most comprehensive guide to Indonesia, is perfect for both exploring top sights and taking roads less travelled. Looking for a guide focused on Bali or Lombok? Check out Lonely Planet Bali & Lombok for a comprehensive look at all these islands have to offer; or Pocket Bali, a handy-sized guide focused on the can't-miss sights for a quick trip. Authors: Written and researched by Lonely Planet. About Lonely Planet: Since 1973, Lonely Planet has become the world's leading travel media company with guidebooks to every destination, an award-winning website, mobile and digital travel products, and a dedicated traveller community. Lonely Planet covers must-see spots but also enables curious travellers to get off beaten paths to understand more of the culture of the places in which they find themselves. *Source: Nielsen BookScan. Australia, UK and USA ...Show more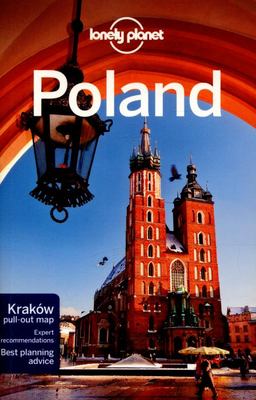 $39.99
AUD
Category: Travel | Series: Lonely Planet Travel Guides
Lonely Planet: The world's leading travel guide publisher Lonely Planet Polandis your passport to the most relevant, up-to-date advice on what to see and skip, and what hidden discoveries await you. Experience Krakow's scintillating nightlife, admire the elegance of Warsaw's 'Palace on the Water' or ex plore the amber stalls along the crooked medieval lanes of Gdansk; all with your trusted travel companion. Get to the heart of Poland and begin your journey now! Inside Lonely Planet PolandTravel Guide: Colour maps and images throughout Highlightsand itineraries help you tailor your trip to your personal needs and interests Insider tips to save time and money and get around like a local, avoiding crowds and trouble spots Essential info at your fingertips - hours of operation, phone numbers, websites, transit tips, prices Honest reviews for all budgets- eating, sleeping, sight-seeing, going out, shopping, hidden gems that most guidebooks miss Cultural insightsgive you a richer, more rewarding travel experience - including culture, history, art, literature, poetry, cinema, music, politics, landscapes, wildlife Over 60 maps Covers Warsaw, Mazovia and Podlasie, Krakow, Malopolska, the Carpathian Mountains, Silesia, Wielkopolska, Gdansk and Pomerania, Warmia and Masuria, and more The Perfect Choice: Lonely Planet Poland,our most comprehensive guide to Poland, is perfect for both exploring top sights and taking roads less travelled. Looking for a guide focused on Krakow? Check out Lonely Planet Pocket Krakow, a handy-sized guide focused on the can't-miss sights for a quick trip. Looking for more extensive coverage? Check out our Lonely Planet Eastern Europe guide for a comprehensive look at all the region has to offer. Authors:Written and researched by Lonely Planet. About Lonely Planet: Since 1973, Lonely Planet has become the world's leading travel media company with guidebooks to every destination, an award-winning website, mobile and digital travel products, and a dedicated traveller community. Lonely Planet covers must-see spots but also enables curious travellers to get off beaten paths to understand more of the culture of the places in which they find themselves. ...Show more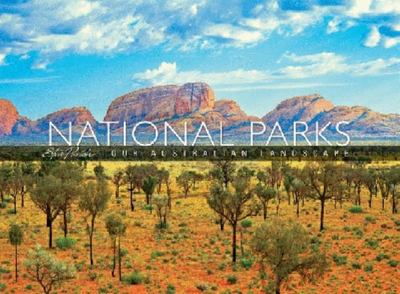 $49.95
AUD
Category: Travel
Australia is a vast, mercurial land; a place where nature goes to extremes. The continent's sheer scale and the diversity of its habitats are enough to indicate that it boasts many national parks and reserves of local and international significance, but its absorbing and ancient history also adds to its natural beauty. Once part of the massive supercontinent Gondwana approximately 180 million years ago, what is now the Australian continent was linked to Antarctica and South America and much of it was swathed in luxuriant rainforest. Cycads, Antarctic Beech and giant dinosaur-age palms and ferns clothed the forests before flowering plants - of which the now ubiquitous gum trees in the genus eucalyptus are among the most prevalent ever existed! ...Show more