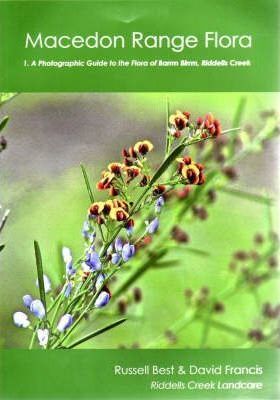 $15.00
AUD
Category: New Gardening
Details 208 species, subspecies, varieties and forms of plants that have been found on, and are likely indigenous to Barrm Birrm.
$55.00
AUD
Category: New Gardening | Reading Level: General Adult
The Cut Flower Garden Erin Benzakein is a florist-farmer, leader in the locaflor farm-to-centerpiece movement, and owner of internationally renowned Floret Flower Farm in Washington's lush Skagit Valley. A stunning flower book: This beautiful guide to growing, harvesting, and arranging gorgeous blooms year-round provides readers with vital tools to nurture a stunning flower garden and use their blossoms to create show-stopping arrangements. Floret Farm's Cut Flower Garden: Cut Flower Garden is equal parts instruction and inspiration--a book overflowing with lush photography of magnificent flowers and breathtaking arrangements organized by season. Find inspiration in this lush flower book: Irresistible photos of Erin's flower farm that showcase exquisite blooms Tips for growing in a variety of spaces and climates Step-by-step instructions for lavish garlands, airy centerpieces, and romantic floral d cor for every season If you liked Paris in Bloom, you'll love Floret Farm's Cut Flower Garden. ...Show more
$49.99
AUD
Category: New Gardening
Fungi are diverse, delicious and sometimes deadly. With interest in foraging for wild food on the rise, learning to accurately identify fungi reduces both poisoning risk to humans and harm to the environment. This extensively illustrated guide takes a 'slow mushrooming' approach – providing the informat ion to correctly identify a few edible species thoroughly, rather than many superficially.   Wild Mushrooming: A Guide for Foragers melds scientific and cultural knowledge with stunning photography to present a new way of looking at fungi. It models 'ecological foraging' – an approach based on care, conservation and a deep understanding of ecosystem dynamics. Sections on where, when and how to find fungi guide the forager in the identification of 10 edible species.   Diagnostic information on toxic fungi and lookalike species helps to differentiate the desirable from the deadly. Wild Mushrooming then takes us into the kitchen with cooking techniques and 29 recipes from a variety of cuisines that can be adapted for both foraged and cultivated fungi.   Developing the skills to find fungi requires slowness, not speed. This guide provides the necessary information for the safe collection of fungi, and is essential reading for fungus enthusiasts, ecologists, conservationists, medical professionals and anyone interested in the natural world. ...Show more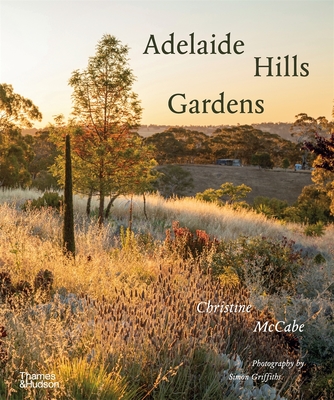 $80.00
AUD
Category: New Gardening
The Adelaide Hills charts the evolution of gardening in Australia. And though anchored deeply in history, many of its gardens have their sights set firmly on the future. Old oak, elm and ash trees, planted long ago after memories of English gardens, live alongside stringybark eucalypts and native bush gullies, fruit-bearing orchards and wineries. All have thrived on the region's good rainfall, cool climate and natural springs.Over time, the Hills has weathered storms, droughts and fires. In response to these changing conditions, gardens, too, have changed. Heavily forested slopes have, in many cases, given way to veggie patches, free-ranging chickens and sheep, while Victorian rose and rhododendron hordes have made room for climate-compatible native flora.Encompassing twenty gardens, taking in grand Victorian estates and repurposed municipal water tanks alike, with evocative stories by Christine McCabe and sublime photography by Simon Griffiths, this book is a testament to the power of gardens to adapt, delight and restore.   ...Show more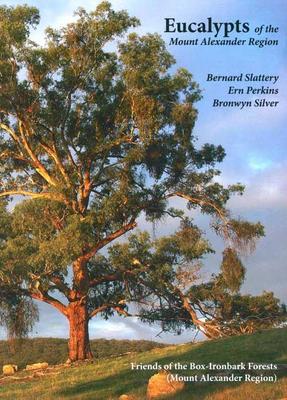 $10.00
AUD
Category: New Gardening
A field guide for beginners to common and uncommon Eucalypts of this region inland of the Great Divide in Victoria. Each species is illustrated with numerous excellent photos and line drawings. Descriptions are technically accurate but free of technical language. Though locally based, the guide would be useful to anyone interested in the 'box-ironbark' regions of Victoria. ...Show more
$39.99
AUD
Category: New Gardening
Call of the Reed Warbler will change the way we farm, eat and think about food. In this groundbreaking book Charles Massy explores regenerative agriculture and the vital connection between our soil and our health. Using his personal farming experience as a touchstone, he tells the real story behind ind ustrial agriculture and the global profit-obsessed corporations driving it. He shows how innovative farmers are finding a new way, regenerating their land and witnessing astounding transformations. Evocatively, he captures what it truly means to live in connection with the land. For farmer, backyard gardener, food buyer, health worker, policy maker and public leader alike, Call of the Reed Warbler offers a clear vision of a sustainable future for our food supply, our landscape, our health and our Earth. It offers hope and a powerful affirmation of our potential for change. Now is the time for a grassroots revolution. ...Show more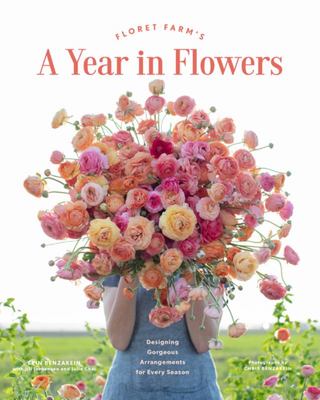 $49.99
AUD
Category: New Gardening
Learn how to buy, style, and present seasonal flower arrangements for every occasion. With sections on tools, flower care, and design techniques,Floret Farm's A Year in Flowers presents all the secrets to arranging garden-fresh bouquets. Featuring expert advice from Erin Benzakein, world-renowned flow er farmer, floral designer, and bestselling author ofFloret Farm: Cut Flower Garden, this book is a gorgeous and comprehensive guide to everything you need to make your own incredible arrangements all year long, whether harvesting flowers from the backyard or shopping for blooms at the market. * Includes an A-Z flower guide with photos and care tips for more than 200 varieties. * Simple-to-follow advice on flower care, material selection, and essential design techniques * More than 25 how-to projects, including magnificent centerpieces, infinitely giftable posies, festive wreaths, and breathtaking bridal bouquets Floret Farm's A Year in Flowers offers advice on every phase of working with cut flowers--including gardening, buying, caring for, and arranging fresh flowers. Brimming with indispensable tips and hundreds of vibrant photographs, this book is an invitation to live a flower-filled life and the perfect gift for anyone who loves flowers. * The definitive guide to flower arranging from the biggest star in the farm-to-centerpiece movement * Perfect to gift for flower lovers, avid and novice gardeners, floral designers, wedding planners, florists, small farmers, stylists, designers, crafters, and those passionate about the local floral movement * For those who lovedFloret Farm's Cut Flower Garden by Erin Benzakein,The Flower Recipe Book by Alethea Harampolis,Seasonal Flower Arranging by Ariella Chezar, andThe Flower Chef by Carly Cylinder ...Show more
$33.99
AUD
Category: New Gardening
This text is divided into eight chapters which follow the life of the Central Highlands eucalypt forest in Australia, from high up in the tree canopy right down to the leaf matter on the forest floor. Photographs of animals and plants are accompanied by captions that tell the community's story.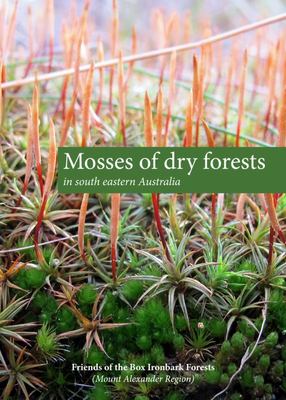 $15.00
AUD
Category: New Gardening
Mosses of dry forests in south eastern Australia is a field guide designed for beginners and students. Concentrating on the more eye catching species, it's written in clear, accurate language with a minimum of technical terms. Species descriptions are generously illustrated with up to four photos each. Informative leaf diagrams are supplied to enable reliable identification. The book has a chapter explaining the life cycle of mosses and their importance in the ecosystem. It also has appendices enabling beginners to differentiate between mosses and other bryophytes; explaining clearly how mosses are definitely not lichens; and offering insights into the meaning and origin of those forbiddingly long scientific names. ...Show more
$10.00
AUD
Category: New Gardening
An accurate, easy to read, generously illustrated guide to plants often crudely described as 'egg and bacon'...They're much more interesting than that!